Real Madrid v Barcelona sandwiched between Liverpool quarter final legs
Real Madrid's season will hinge on three key games in seven days; between 6 and 14 April they meet Barcelona in El Clásico and Liverpool.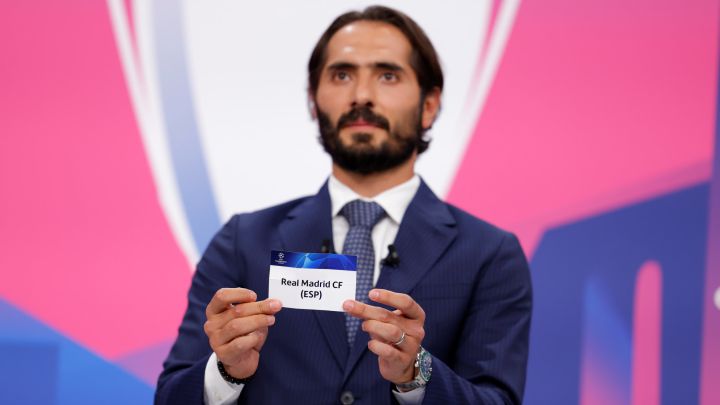 Real Madrid could make or break their season in a seven-day window next month when they will play decisive games in the two competitions they are left in - LaLiga and the Champions League. At the moment, Zidane's team are third in the table in LaLiga, six points behind leaders Atlético. On Saturday they are away at Celta then have a week to prepare for their home meeting with Eibar in Madrid on Saturday 3 April. The results of both of those games could determine their chances of being able to fight for the title.
After that, Madrid will face a daunting week when they will be juggling key LaLiga and Champions League games. The first leg of the Champions League quarter final against Liverpool will be played either on Tuesday 6 April. Madrid are at home for the first leg, although that could possibly change if safety restrictions are necessary. Just days after that game, Madrid play Barça in El Clásico - a game which could be their last chance to gain ground at the top of the table to contest the title.
If the team has fallen too far off the pace by then, Zidane might decide to rest players and rotate his team. After playing Barcelona in a 9 p.m. kick-off on 10 April, Madrid will hardly have any time to rest before the return leg against Liverpool, where they will be trying to book their place in the semi-finals. The second leg, at Anfield, will take place on Wednesday 14 April.
Dates for Madrid's games against Liverpool and Barcelona
Real Madrid - Liverpool, 6/7 April, 21:00 hours CET
Real Madrid - Barcelona, Saturday 10 April, 21:00 hours CET
Liverpool - Real Madrid, 13/14 April, 21:00 hours CET