Barcelona's Pedri on Real Madrid interview: "Something wasn't right"
Real Madrid, Messi, Koeman, Piqué, Haaland… Barça's new young star, Pedri, gave an interview to the programme 'Tu diràs' on RAC-1.
Barcelona's new young star, Pedri, has given an interview to the programme 'Tu diràs' on RAC-1 in which he reviewed the current situation at the Catalan club as well as answering a variety of questions that cover their rivals, Real Madrid, the manager, and other players.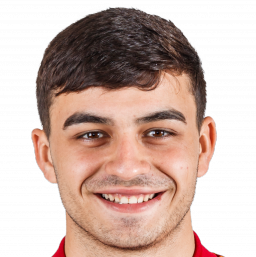 Pedri on Madrid, Messi, Koeman…
Here are a selection of quotes from the interview:
On Real Madrid potential signing: "During an interview I thanked him [the Madrid interviewer] but told him no. When I put that shirt on I looked at the badge and I knew something wasn't right. I ended up at the club I wanted."
On Messi's renewal: "I don't talk about it with him. It's a decision he has to make. I hope he stays for many more years, but it's positive that the results are good. It's clear that Messi is happier.
"He's an impressive to see him in person. He is a magnificent person."
On Koeman: "He surprised me because I didn't think he was the way he is. He takes a chance on youth team players. I would like him to continue and if not I wish him all the luck in the world. He has given me a lot of confidence.
"The day of the presentation I was in a restaurant, where I greeted him and he told me that he didn't know me well and that I had to prove myself. Now he has given me confidence and I thank him for that."
On Piqué: "He's one of the funniest guys in the dressing room. He is one of the pillars and if he has to tell you something he tells you straight."
On Haaland or Mbappé: "They are both very good but you also have to look at what's best for the club."
On place in team: "Other than for Leo [Messi], nobody is indispensable. We all have potential and we have to prove it to the coach."
On talk of a league-cup double: "We have to do everything we can to achieve it."
On comparison with Iniesta: "It's not a burden. It's nice to be compared to someone you're well aware of. I have to make my own career."
On Champions League exit: "The home game hurt us badly. It was difficult to come back from it and so now we have to focus our attention on the league and the cup."
Quick-fire test
To end the interview, Pedri was asked a number of quick-fire questions. Among the responses were the player admitting that he prefers playing FIFA to Fortnite, although he often takes his own character out of the team because he is so bad.
He also stated that his idol is Iniesta, and that when he first met Messi the Argentine's advice was for him just to enjoy his football.