$3000/$3600 Child Tax Credit: how many children are eligible per family?
Individual parents earning under $75,000 annually and couples on below $150,000 a year are entitled to receive the full amount.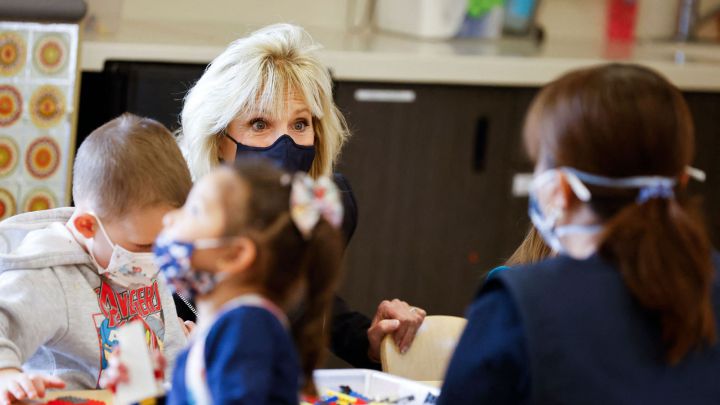 The $1.9 trillion American Rescue Plan Act has a provision to help parents with up to $300 per month per child. The bill initially envisioned the payments to start in July 2021, however the Internal Revenue Service (IRS) may not be able to meet that expectation due to the extended tax season.
The new system provides a refundable tax credit of $3,000 for children aged from 6-17 and $3,600 for children who are under the age of six for the 2021 fiscal year.
IRS chief warns that it may not be able to start sending child tax credit payments in July, as called for by the $1.9 trillion relief law https://t.co/Bt9cS5Imv3

— CNN Politics (@CNNPolitics) March 20, 2021
Expanded child tax credit: who qualifies?
The expanded child tax credit in President Biden's stimulus package is a temporary, 12-month program that sees eligible families get a total of $3,000 for every child aged six to 17, and $3,600 for every child under six.
Individual parents earning under $75,000 annually and couples on below $150,000 a year are entitled to receive the full amount, while gradually decreasing payments are also available to those whose earnings exceed those caps.
Half of overall credit in second six months of year
Between July and December 2021, parents will be able to claim up to half of their overall credit in monthly payments totaling a maximum of $250/$300 each. They will then be able to get the remaining six months' worth when they submit their 2021 tax return next year.
A claimant's income in their most recent tax return - from either 2019 or 2020, as in the stimulus-check scheme - will be used to determine eligibility.
There's a lot to be excited about in the American Rescue Plan. My favorite part? The expanded child tax credit, which would cut child poverty in half. Getting kids back to school safely and parents back to work are also huge pluses. More from a recent interview with @KNX1070 ⤵️ pic.twitter.com/UFyBui63p1

— Rep. Katie Porter (@RepKatiePorter) March 13, 2021
The American Rescue Plan Act calls for half the amount to be paid out in direct payments, similar to how the $1,400 stimulus checks in the same bill. The provision calls for the payments to go out monthly starting 1 July, through December. The remainder, $1,800/$1,500, would be available to families as a rebate when they file their 2021 income-tax filing in 2022.
Are children born in 2021 included?
Americans who have a newborn child in 2021 may be eligible for an additional $1,400 stimulus check when they file their income tax return in 2022.
How do I claim the $1,400 for my newborn?
As with the CARES Act and the covid-19 relief bill passed in December, which had a provision for parents of newborns in 2020 to collect a stimulus payment for their baby, any person who gives birth in 2021 could receive an additional $1,400 check for their baby. Parents of newborn children in 2021 will have to wait until they file their income tax returns in 2022 to get the $1,400 payment for their child.
For those filing their tax returns this year they can use the Recovery Rebate Credit to claim any unpaid stimulus money from the previous rounds of EIP. New parents in 2021 can expect to do the same in 2022 but there are additional provisions in the American Rescue Plan for parents to take advantage of. The legislation also provides enhanced Child Tax Credit for parents with children for the 2021 fiscal year.
Previous child tax credit
Previously, individuals with an annual income below $200,000 and married couples on under $400,000 a year were able to claim an annual child tax credit of $2,000 for children aged 16 and under, unless that amount was more than the tax they owed, in which case they could seek an alternative credit of up to $1,400.
This scheme also included an earnings floor whereby a family must earn a minimum of $2,500 per year to qualify. This requirement is not a feature of the new credit.
Stimulus check and child tax credit: can I get both?
Yes, you can. For eligible families with children, the direct-payment and child-tax-credit schemes in President Biden's $1.9tn coronavirus relief bill, which was signed into law on 11 March, offer significant financial aid: put together, they provide a potential $5,000 per child, in addition to parents' own stimulus check.