"Diego Rossi deserves to play in Europe" - Carlos Vela
The Los Angeles FC captain said that his teammate, and winner of the 2020 MLS Golden Boot, has the talent to shine at a big club in Europe.
Diego Rossi is entering his fourth season in Major League Soccer and he has become a fundamental player for Los Angeles FC since their debut in 2018. The Uruguayan striker was linked to Fiorentina last summer, but the MLS side is not keen on transferring the 23-year-old.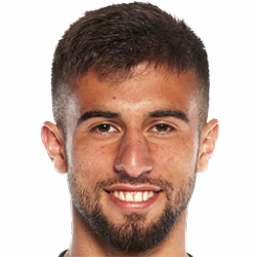 2020 MLS Golden Boot winner
Rossi had a breakout season with Los Angeles FC in 2020 and became the top-scorer after the conclusion of the regular season. The Uruguayan striker scored 19 goals and provided four assists in 19 appearances, while leading the team to the playoffs for the third time in a row. Rossi was voted the 2020 MLS young player of the year and won the 2020 MLS Golden Boot.
It is felt that it's only a matter of time before he heads off for European football and according to his teammate, and captain of LAFC, Carlos Vela, Rossi has the potential to shine at a big club. During an interview with the LA Times, the Mexican international praised Rossi's level.
"I have a great friendship with Diego. He is young, so I think I have to help him mature. In my mind I have no doubt that Diego will leave for Europe soon. I am trying to teach him what I have experienced and he will go to Europe and have a career there," said Vela.