Alaba says no to PSG and Chelsea: will join Real Madrid or Barça
According to Sky Sports and RMC, the Austrian has ruled out signing for PSG and Chelsea as his priority is going to Real Madrid or Barcelona.
RMC claim that PSG have failed in their efforts to convince Austrian international David Alaba to sign for them on a free transfer from Bayern Munich. The 28-year-old defender is now set for a move to either Real Madrid or Barcelona.
What at first was a list of more than five clubs interested in signing him is now down to two: Spanish giants Real Madrid and Barcelona. His agents, Pini Zahavi and Fali Ramadani, are working to get their client the best possible deal in what could be his last big contract as a top European player.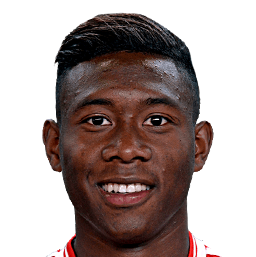 Alaba has told his representatives that his priority is to go to either LaLiga club. The interest is such that he recently decided to reject Paris Saint-Germain and Chelsea, as Sky Sports initially reported and RMC then confirmed shortly after.
The versatile player's contract with Bayern Munich runs until June 30 and he already announced at a press conference that he wants to seek a fresh challenge. From January 1, he has been able to negotiate with clubs for next season, but he has still yet to decide where his future lies. Real Madrid had taken the lead in the race to land his signature but the return of Joan Laporta to the Barça presidency has given the Catalan club a boost in the transfer market. This newspaper has already reported that the Blaugrana president met with the player's agent. Both clubs are dealing with the same problem: the high salary requested by Alaba - a salary of 22 million euros gross per year, which would remain at 11 net.

In the event that Real Madrid decide to sign him, he would be among the highest earners, only behind Gareth Bale (if he returns), Eden Hazard, Sergio Ramos and Toni Kroos. At Barcelona, he would only earn less than Leo Messi, Antoine Griezmann and Philippe Coutinho. Real Madrid have the economic edge over Barcelona, although both clubs have been severely affected by the pandemic.
Alaba experienced and versatile
At 28, Alaba is looking for a new start after thirteen seasons at Bayern. This season, he has been, once again, fundamental, playing 3,018 minutes over 35 games. He has also chipped in with two goals and three assists. His main value as a footballer is versatility: he can play as a centre-back, left-back, defensive midfielder or central midfielder. An established player at the highest level, he will become a major asset to whichever club ends up signing him.