Rodolfo Pizarro explains why he opted to play for Inter Miami CF
The Mexican international is entering his sophomore year in Major League Soccer and he is expected to play a bigger role in the 2021 season.
Rodolfo Pizarro arrived at Inter Miami CF as a franchise player in hopes that his performances in Major League Soccer awakes the interest of European clubs in the near future. The 27-year-old made 19 regular season appearances in his first year in MLS and he scored 4 goals and gave 5 assists.
To play a bigger role
The co-owner of Inter Miami CF, David Beckham, has high expectations for the team this year because he was disappointed in the teams' debut season. For that reason the bosses decided to part ways with Diego Alonso after one year and appointed Phil Neville for the upcoming 2021 MLS season.
Neville has been preparing the team during the preseason and he already said that Pizarro will play a bigger role in the teams' offense this year. The objective is clear and David Beckham wants the team to win the 2021 MLS Cup because of the hype created around the team since they made their debut.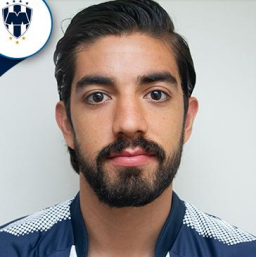 Pizarro was interviewed by the Miami Herald and he talked about why he decided to join Inter Miami, among other subjects. The Mexican international has won a league title in each team he has played for, Pachuca CF, Chivas and Monterrey, and he wants to win trophies with Inter Miami.
"I wanted a change," Pizarro said. "I had already won three championships with three different teams. I wanted a new league and a new challenge. David Beckham spoke to me, I liked the project, so I came."
"The soccer is very direct here, different from Mexico," Pizarro explained. "Teams don't like to have the ball a lot. It is more or less attack vs. defense, the ball goes directly from defenders to forwards, and they don't utilize the midfielders as much. In Mexico, it's a slower rhythm. A team can make 20 touches and not go to the attack. I like to have the ball a lot, but here it was quickly to go to the area, go to the goal. I had to get used to it."