Raúl Jiménez joins up with Mexico national squad
The Wolves striker met up with his compatriots in Cardiff ahead of their first friendly of the year against Wales in Cardiff City stadium.
In November Raúl Jiménez suffered a fractured skull in Wolverhampton's victory against Arsenal. The 29-year-old had to undergo surgery and has been sidelined ever since. The good news is that he continues on a positive path to full recovery and he was able to work out with the Premier League side earlier this month.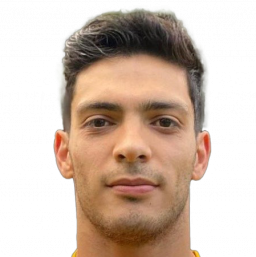 Jiménez has no set time to return to the field but it is still possible that he could be back before the 2020/21 season ends. During this FIFA international break the coach of the Mexican national team, Gerardo Martino, wanted him to be part of the camp so he could interact with the rest of the squad and to talk to him about what is to come this summer.
Aiming to join the training sessions 100%
Jiménez has joined the rest of the Mexican national team in the gym training sessions, but he is not able to participate with contact just yet. Since the 29-year-old is not able to play during this international break, Martino called on Henry Martín (Club América) and Alan Pulido (Sporting KC) to fill in for the No 9 spot.
The Mexican national football team will play on Saturday against Wales in Cardiff and then travel Austria to face Costa Rica. El Tri will have a busy year because they will participate in the CONCACAF Nations League, the Gold Cup and the 2022 World Cup qualifiers that are scheduled to start in September. Martino is hopeful that Jiménez will reach full fitness by the summer.