Mourinho: "Modric won the Ballon d'Or, he is beyond compare..."
Jose Mourinho was full of praise for Luka Modric in an interview with Sportske Novosti. He personally requested that Real Madrid sign him in 2012.
After a lengthy tug of war with Tottenham and Daniel Levy, Real Madrid signed Luka Modric on 27 August 2012; landing a player who really came into his own in the Premier League and became a star in Madrid.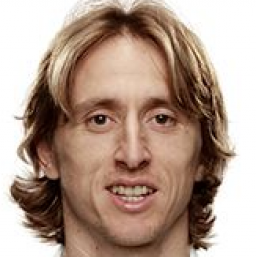 The Croatian joined ahead of what would be José Mourinho's final season in charge at the Bernabéu. He took no time to adapt to his new club, becoming a key member of the side during his first few months and ending his first season making 53 appearances and contributing four goals and eight assists.
Almost nine years on and Luka has won practically every major honour in the game; Sportske Novosti looked back over his career in a special edition to commemorate the 15th anniversary of his debut for the national team and interviewed those who have worked with Modric - among them, José Mourinho. The Portuguese coach only had words of praise for the midfielder and recalled his early days at Real Madrid.
Modric arrives in Madrid
Luring Modric away from Tottenham, an express petition from Mourinho, was an extremely complicated operation, as the coach explained: "I pushed hard for Real Madrid to sign Modric because he had everything that we needed for the team - technique, vision and good reading of the game, quality when making decisions, quickness of thought, he can play the ball long or short, score from outside the area, he knew how to press, he is intelligent with his positioning and had intensity. We needed all of that at Real Madrid".
Modric had no trouble at all in settling in. "He adapted very calmly to life at Real Madrid. In spite of all of the day to day demands, the pressure from the public. Luka is a very balanced person and he is sure of himself. He learned what Real Madrid is about very quickly, understanding the sheer size of the club and what their objectives are," he added. "He's a guy who works for the team. A great professional, who has a calm life, he enjoys his family, works hard and is sure of himself but modest with it".
Modric's legacy
The Madrid No.10 has spent 15 years playing for Croatia's national team and Mourinho congratulated him for making history. "When someone can make history in what they do they become immortal. Luka Modric has won the Ballon d'Or, he is beyond compare...".