Bayer Leverkusen's Moussa Diaby on Real Madrid's radar
The Bayer Leverkusen winger has impressed Madrid's scouting department. He was due to play the U21 Euros with France but contracted coronavirus.
Real Madrid continue to study a number of potential reinforcements in the transfer market and have been following a young French player who is on the books at Bayer Leverkusen. Moussa Diaby, an exciting 21-year-old winger has caught Madrid' eye, and that of a number of other top Europe clubs. During last summer's transfer window, Arsenal and Borussia Dortmund held talks with his agent. It is going to be very difficult for Leverkusen to hold onto him, but they stand to do well from his sale - Diaby is valued at upwards of 40 million euros.
Diario AS understands that Madrid's scouting reports on Diaby are very positive. He is a left-footed winger who can play on either wing. One of his attributes is his change of rhythm and ability to run long distances with the ball at his feet. He has an excellent touch and good passing and finishing skills as he has shown with his nine goals and 12 assists so far this season. His style is very similar to Liverpool's Sadio Mané, although Diaby plays wider.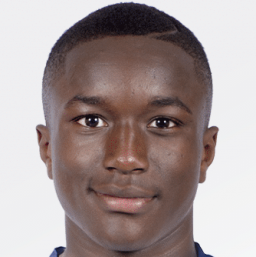 PSG sold Diaby in 2019
He was one of the player who Paris Saint-Germain decided to sell to make room in their squad and accomodate their big signings. They received numerous offers for him - the best came from Leverkusen, who signed him for 15 million euros in 2019. To consolidate their investment, the Bundesliga side renewed Diaby's contract a few months back, extending their relationship until June 2025. Apart from Real Madrid, Manchester United and Bayern Munich have been tracking his progress.
Diaby was expected to be one the stars with France's Under-21s during the European Championship which are currently being played in Hungary and Slovenia. However he had to withdraw from the tournament a few days ago after contracting coronavirus. Madrid had planned to take a look at him along with other players they have their eye on such as Camavinga and Koundé. In recent years, Madrid have done well with their acquisitions in the French transfer market with signings such as Raphaël Varane and Férland Mendy. Now they have another promising young French player in their sights.