Third stimulus check in California: can I get a $1,400 check if I got Golden State Stimulus?
Before the $1,400 stimulus checks were approved, California passed its own $600 Golden State Stimulus for millions of Californians. Can you get both?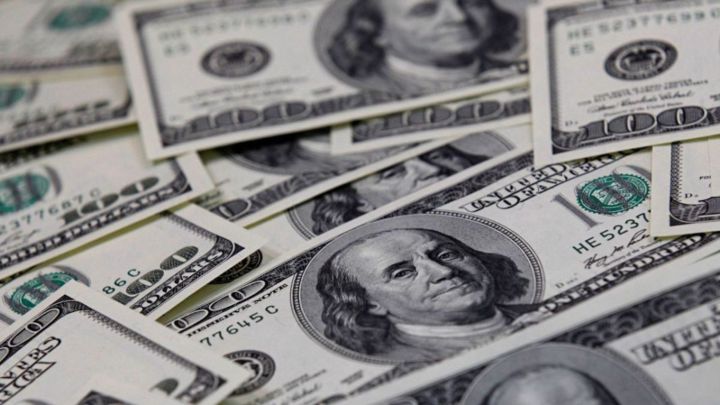 Governor Gavin Newsom signed a stimulus package in February that will provide millions of Californians with a Golden State Stimulus payment of up to $600, and for some $1,200. Then in March, Democrats in Washington passed President Joe Biden's covid-19 relief plan, including $1,400 stimulus checks for approximately 85 percent of Americans. If Californians meet the eligibility requirements, they could expect to receive much needed economic relief from both payments.
When Governor Newsom signed the bill into law he said "Through the Golden State Stimulus, Californians who have been impacted by this pandemic will get help to provide for their families and keep a roof over their heads."
Who is eligible for both the California and federal stimulus?
The income requirements to receive both the Golden State Stimulus payment and the third stimulus payment are similar. In either case, you may have to file a 2020 income tax return in order to receive either of the payments.
For the one-time $600 or $1,200 California stimulus payment you must show income for 2020. This could cause some eligible Californians to be left out. Californians who make over $75,000 will not be eligible for a payment from the state and can only expect to get a partial payment from the federal stimulus and nothing if they make $80,000 or more.
Another difference between the two stimulus payments is whether you are a US citizen or you have an ITIN number to file tax returns. To receive the $1,400 federal stimulus payment, recipients must have a Social Security number (SSN), whereas for the Golden State Stimulus, Californians with a SSN or an ITIN may be eligible.
Who is eligible for a $600 or $1,200 Golden State Stimulus payment?
The California Franchise Tax Board (CFTB) website says Californians can qualify for the stimulus payment if you:
Have filed your 2020 taxes
Be either: A CalEITC recipient -or- an ITIN filer who made $75,000 or less (total CA AGI)
Live in California for more than half of the 2020 tax year
Be a California resident on the date payment is issued
Not be eligible to be claimed as a dependent
The deadline to file your 2020 taxes was extended from 15 April to 17 May. However, you can file for an extension until 15 October, 2021.
You must include your SSN or ITIN on your tax return. Whereas your SSN does not expire, your ITIN cannot be pending. Wait to file your tax return until you have your ITIN. You are eligible for the Golden State Stimulus if you file on or before 15 October.
If you need to renew your ITIN expect the process to take at least seven weeks.
Eligible Californians will receive their Golden State Stimulus payments after filing their 2020 taxes. It will come either as a direct deposit or a paper check, depending on the refund option selected on your tax return. For more info, visit https://t.co/s0xNQ4NP3n pic.twitter.com/Isc9whZCbz

— Senator Toni Atkins (@SenToniAtkins) March 20, 2021
Who is eligible for a $1,400 stimulus check?
As with the previous two rounds of direct stimulus payments, in the third round individuals who have an AGI of $75,000, couples making $150,000, or heads of household earning $112,500, plus their children or adult dependents, qualify for the full $1,400 per person. Mixed-status households, where members have different citizenship but at least one person has a Social Security Number, are also eligible for a payment.
However, above those income thresholds, the direct stimulus payment amounts will phase out much faster than in the previous two rounds. An individual with an AGI of $80,000, a couple making $160,000, or a head of household earning $120,000 won't see any stimulus money.
The American Rescue Plan will help our state roar back from this pandemic.

With this federal stimulus, California can put money in people's pockets who were hurt most by #COVID19, bolster funding for our K-12 schools to build a brighter future for California. pic.twitter.com/GJ9uL1hefG

— Office of the Governor of California (@CAgovernor) March 25, 2021
Third stimulus check: latest updates
You can get the latest information on the third stimulus check, and updates on the possibility of a fourth direct payment, by following our dedicated live blog.
You'll also find news on other provisions in Biden's economic-aid package, such as an enhanced child tax credit that offers qualifying families up to $3,000 per child aged six to 17, and $3,600 per child below six.