All 2021 NBA trades: list of deals, transfers and signings by team
In a fairly underwhelming 2021 NBA trade deadline there were still a number of intriguing moves before the buzzer sounded at 3pm ET on Thursday 25 March.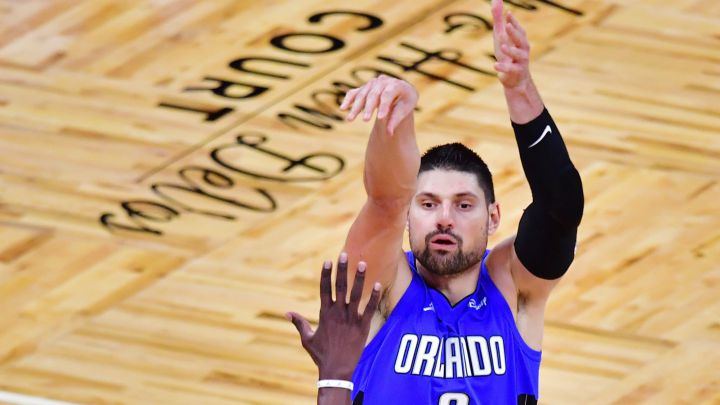 The 2021 NBA trade deadline has come and gone, with the clock running out at 3pm on Thursday 25 March.
Here are the confirmed deals completed on Thursday, ratified by the NBA:
Chicago Bulls
The Chicago Bulls received center Nikola Vucevic and forward Al-Farouq Aminu from Orlando Magic.
They also got guard Javonte Green and forward Daniel Theis from the Boston Celtics, and guard Troy Brown Jr. from Washington Wizards.
Orlando Magic
Orlando Magic picked up center Wendell Carter Jr. and forward Otto Porter Jr. from Chicago Bulls.
Orlando Magic also got two future first-round picks from the Bulls in the deal which saw Nikola Vucevic and Al-Farouq Aminu head to Chicago.
Boston Celtics
The Celtics added forward Luke Kornet from the Chicago Bulls and forward Moritz Wagner from the Washington Wizards as well as Evan Fournier from Orlando in exchange for two future second-round draft picks and guard Jeff Teague.
Washington Wizards
The Wizards waved their wand and added forward Daniel Gafford and forward Chandler Hutchison, both from the Bulls.
Portland Trail Blazers
The Portland Trail Blazers added guard Norman Powell from the Toronto Raptors.
Toronto Raptors
Meanwhile the Toronto Raptors received guards Gary Trent Jr. and Rodney Hood from the Portland Trail Blazers.
San Antonio Spurs
The Spurs completed a buyout agreement with center LaMarcus Aldridge. He's expected to head to the Miami Heat in the off season. Warriors center Marquese Chriss was also traded to the Spurs.
Indiana Pacers
The Pacers waived guard Jalen Lecque.
Sacramento Kings
The Kings snapped up .

Oklahoma City Thunder
Forward Meyers Leonard was waived by Oklahoma City Thunder, just days after leaving Miami Heat in the aftermath of making an anti-Semitic remark on Twitch. The Thunder took Leonard as part of a deal that sent Trevor Ariza to Miami, with a 2027 second round draft pick also heading to the Thunder. Austin Rivers also arrived from the Knicks in a three-way deal involving the 76ers and Thunder.
Denver Nuggets
Aaron Gordon and Gary Clark moved to Denver from the Magic with Gary Harris and R.J. Hampton heading the other way.
Philadelphia 76ers
The 76ers landed George Hill from the Thunder and forward Iggy Brazdeikis from the Knicks with Terrance Ferguson heading to New York.

Miami Heat
The Heat landed Victor Oladipo from the Rockets.
Houston Rockets
The other part of the Oladipo deal is Avery Bradley, Kelly Olynyk and a 2022 pick swap heading to the Rockets.
Los Angeles Clippers
Rajon Rondo joined the Hawks with Lou Williams and two second-round draft picks heading the other way.
Charlotte Hornets
Brad Wanamaker, a guard, made the move from the Warriors.