76ers believe George Hill deal can end title drought
The 76ers traded for veteran Oklahoma City Thunder guard George Hill on deadline day and Daryl Morey feels a first title since 1983 could be coming.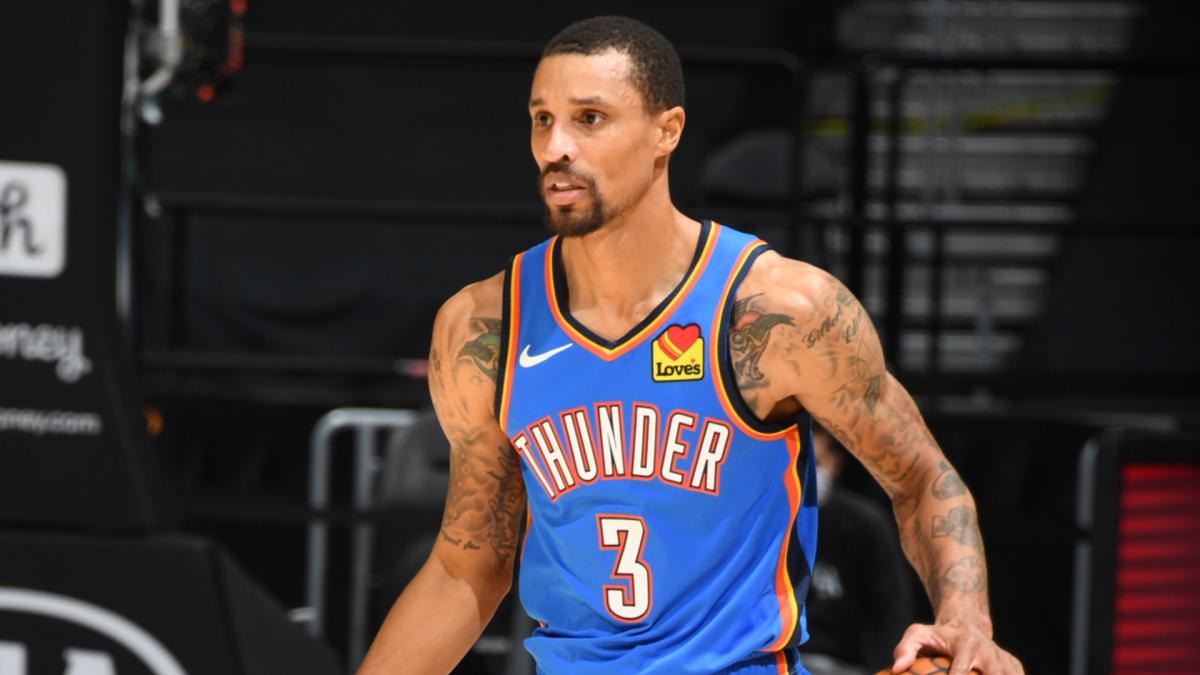 Philadelphia 76ers president of basketball operations Daryl Morey said he is feeling "very good" about the team's championship chances after the Eastern Conference leaders acquired George Hill.
The 76ers were active on Thursday's NBA trade deadline, dealing for veteran guard Hill from the Oklahoma City Thunder in a three-team deal.
Ignas Brazdeikis also arrived from the New York Knicks as the 76ers sent Tony Bradley and two second-round picks (2025 and 2026) to Oklahoma City and Terrance Ferguson, Vincent Poirier, the rights to Emir Preldzic, a 2021 second-round pick and the Miami Heat's 2024 second-round pick to New York.
The 76ers have not won the NBA Finals since 1983, but Doc Rivers' Philadelphia top the Eastern Conference this season in their pursuit of a drought-ending championship.
Morey: "We feel good about the roster we have"
"I think we feel very good about the roster we have and about our chances to win the championship," Morey told the media after acquiring Hill.
"I think Doc had some comments recently about looking for a two-way guard and it was one of very few needs for us, and that's what we got with George. A veteran two-way guard who can shoot at a very high level, who can defend at a high level."
Hill – in his 13th NBA season – has appeared in 14 games (all starts) with the Thunder in 2020-21, averaging 11.8 points, 2.1 rebounds and 3.1 assists in 26.3 minutes per game.
The 34-year-old has shot 50.8 per cent from the field, 38.6 per cent from three-point range since joining the Thunder from the Milwaukee Bucks at the start of the season.
Hill has a career average of 11.1 points, 3.1 rebounds and 3.2 assists in 27.7 minutes per contest as he prepares to join forces with All-Stars Joel Embiid and Ben Simmons in Philadelphia.
However, Hill – who has also played for the San Antonio Spurs, Indiana Pacers, Utah Jazz, Sacramento Kings and Cleveland Cavaliers – has been sidelined since January after undergoing a surgical procedure on his right thumb.
"I don't want to give a timeline, it's not long," Morey said. "He had an issue where he chose to have surgery on it so that it'll never be an issue again.
"Once he's back, it's something that will never bother him again. So we're very optimistic about him for the future."
The 76ers, meanwhile, were reportedly in the mix to deal for Toronto Raptors star Kyle Lowry on Thursday.
Lowry was linked with the 76ers, Heat and champions the Los Angeles Lakers before Toronto opted to retain the franchise favourite.
Asked about NBA champion Lowry, Morey told reporters: "I can't specifically address a player on another team. Obviously at the trade deadline you have lots of options that were out there.
"All I can say is we're very excited about the option we ended up with. I think we did the deal about two hours before the deadline and we took an option that we thought really upgraded our team this year on both ends and at the same time kept all our optionality in the future."