Rajon Rondo makes swift return to LA with Clippers
Los Angeles Clippers have acquired Rajon Rondo less than a year after the veteran point guard won the NBA title with Los Angeles Lakers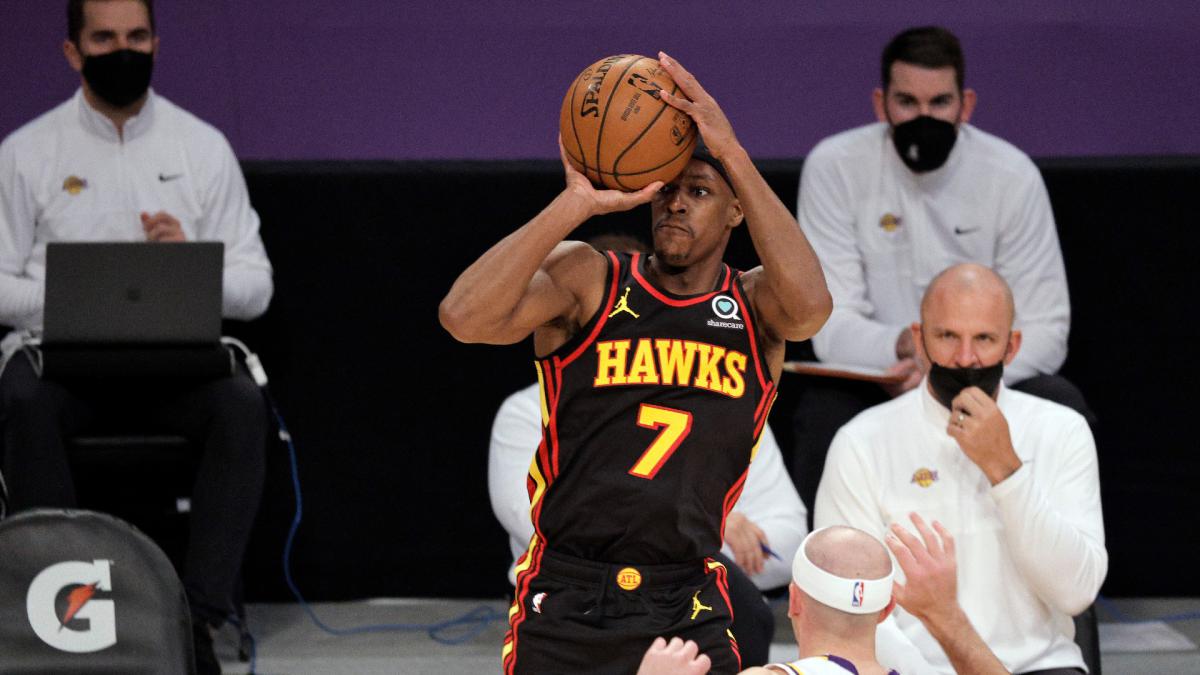 Rajon Rondo joined the Los Angeles Clippers from the Atlanta Hawks on NBA trade deadline day, with Lou Williams moving in the other direction.
Along with acquiring former Sixth Man of the Year Williams, the Hawks will also gain two future second-round draft picks.
The deal means the 35-year-old Rondo makes a swift return to Los Angeles, where he won his second NBA championship with the Lakers last season.
He joined the Hawks on a two-year, $15million deal, but the lure of a reunion with Clippers coach Tyronn Lue, who built a close relationship with Rondo as an assistant at the Boston Celtics between 2011 and 2013, proved significant.
Lue: "Rondo is fiery, he's tough"
"He's fiery, that's what we need," Lue said after the Clippers beat the San Antonio Spurs 98-85 on Thursday, as quoted by ESPN.
"He's tough. He understands the game. And he respects people as a straight shooter and will tell them the truth.
"That was my biggest thing in Boston, was being honest with him and telling him the truth and keeping it real with him."
Lue said he was "not sure right now" whether Rondo would start or come off the bench.
Williams, 34, is certainly a masterful exponent when cast in the latter role, having won three of the past six Sixth Man of the Year awards, which recognises the best performing substitute in the league.
"He's going to be missed for everything he brought and not just basketball," Lue said of the point guard, who passed 15,000 career points during the Clippers' game with the San Antonio Spurs on Wednesday.
"I just think he was a great person. That's what I love the most.
"We all knew he was a great basketball player, but just him as a human being and what he stood for and how he always boosted the morale of the team with everyone around him. That's what we are going to miss the most.''