Ousmane Dembele loves Leeds United and is crazy about Bielsa
Patrick Bamford has revealed that France under-21 keeper Illan Meslier has been collecting shirts for the Barcelona winger, who never misses a game.
Ousmane Dembélé sometimes gives off an air of a player who doesn't really pay much attention to football beyond the immediate concerns of his employment, preferring to play video games, rarely expressing his admiration for this player or that and even less frequently giving interviews to afford fans a glance into his hobbies. It has therefore come as something of a surprise to learn that the Barcelona and France forward is apparently a committed Leeds United supporter and a huge admirer of Marcelo Bielsa, according to Elland Road striker Patrick Bamford.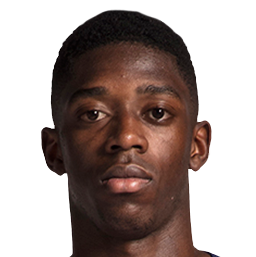 Leeds and France under-21 keeper Illan Meslier surprised Bamford by asking for his shirt after a game, explaining that Dembélé has insisted he get hold of one. The Barça winger also asked Meslier to get him a shirt from Kalvin Phillips.
Bamford in exchange asked if he could get a Dembélé Barcelona shirt in return and Meslier presented a signed match day strip during a video chat this week with both players on under-21 duty at the European Championship.
Dembélé an avid follower of Leeds
"After we played Fulham he said 'I need your shirt please'," Bamford explained. The striker was a little taken aback to be asked for a post-game shift by a teammate and asked why. Meslier replied it was for Dembélé, who never misses a Leeds game, without Bamford realizing he meant the Barcelona winger.
Meslier went on to explain that Dembélé is a huge fan of Leeds and Marcelo Bielsa and has been following the team since the former Barcelona coach took over at Elland Road.