Fourth stimulus check: lawmakers support another payment
Congressional lawmakers are pushing for recurring direct payments until the pandemic ends. Democrats would have to wait until October to pass a fourth stimulus check.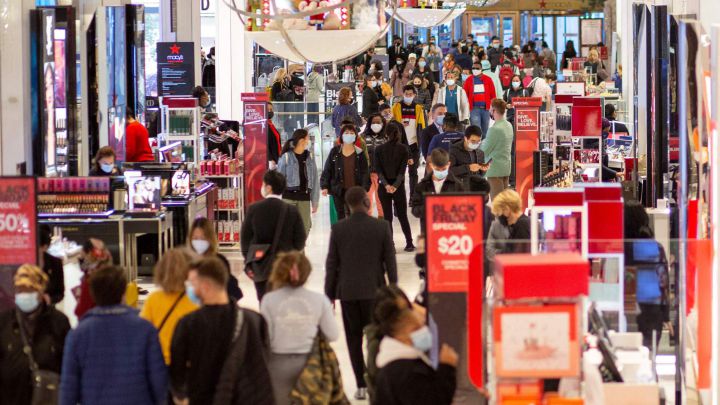 Many Americans recently saw money deposited into their bank accounts after President Joe Biden signed a new $1.9 trillion covid-19 rescue package that included a third round of direct stimulus payments. However, some Democratic lawmakers are saying the $1,400 checks that most individual Americans received are not enough.
The big question on people's lips now is whether there will be a fourth round of stimulus checks, as the federal government continues to distribute the $1,400 provided in the American Rescue Plan. So far, 64 congressional lawmakers have pushed for recurring direct payments until the pandemic ends.
This talk however seems somewhat premature for any imminent fourth payment. Democrats were able to pass the third stimulus check without Republican support by using a mechanism called 'budget reconciliation'. This requires a simple majority in the Senate - something the Georgia run-off elections helped with - but this process can only be executed once per fiscal year, meaning that Democrats would have to wait until after 1 October to use it again.
Letter to President

In January, two months before Joe Biden signed the latest stimulus package into law, 53 House Democrats pressed the President and Vice President Kamala Harris for recurring stimulus checks in a letter, where they insisted that "one more check is not enough."
"It was very encouraging to see the inclusion of direct cash assistance in your current economic rescue plan. However it is clear that during this unprecedented time in our nation's history that we must take additional unprecedented action," the group said.
"Equal payments to adults and dependents"
The letter urged the Democratic leaders to continue the checks until the economy recovers with "equal payments to adults and dependents, prioritize those who need it most and will spend it quickest and include older dependents such as disabled and elderly dependents and those over the age of 16 still claimed as dependents."
Representatives Jamaal Bowman of New York; Cori Bush of Missouri; David Cicilline of Rhode Island; Jimmy Gomez of California; Pramila Jayapal of Washington; Ro Khanna of California; Ted Lieu of California; Alexandria Ocasio-Cortez of New York; Mark Pocan of Wisconsin; Ayanna Pressley of Massachusetts; Jamie Raskin of Maryland; Rashida Tlaib of Michigan; and Bonnie Watson Coleman of New Jersey were all included on the letter.
In a separate letter to the president after the House initially passed the American Rescue Plan, eleven Senate Democrats joined the effort to push for recurring checks. The senators asked Biden to deliver the measure in a follow-up relief package.
Biden: Economic outlook is brightening
So far, Biden has not voiced support for recurring checks and any prospective direct payments would face a legislative challenge. The President stated this week that the economic outlook is brightening thanks to the recent passage of his $1.9 trillion pandemic relief package, and a majority of economists now expect growth this year to exceed six percent.
"Since we passed the American Rescue Plan, we're starting to see new signs of hope in our economy," Biden said during his first press conference since taking office in January. "Since it was passed, a majority ... of economic forecasters have significantly increased their projections on the economic growth that's going to take place this year. They're now projecting it will exceed 6% growth in GDP (gross domestic product)."
October at the earliest for fourth stimulus check
If a fourth stimulus check comes, it will probably not come until after 1 October, as Democrats will unlikely be unable to count on Republican support for a fourth payment, despite the overwhelming approval another payment would have among US voters.