Lakers and Clippers the best in the West, says Rivers
The Los Angeles Clippers and the LA Lakers are the teams to beat in the Western Conference, according to Doc Rivers.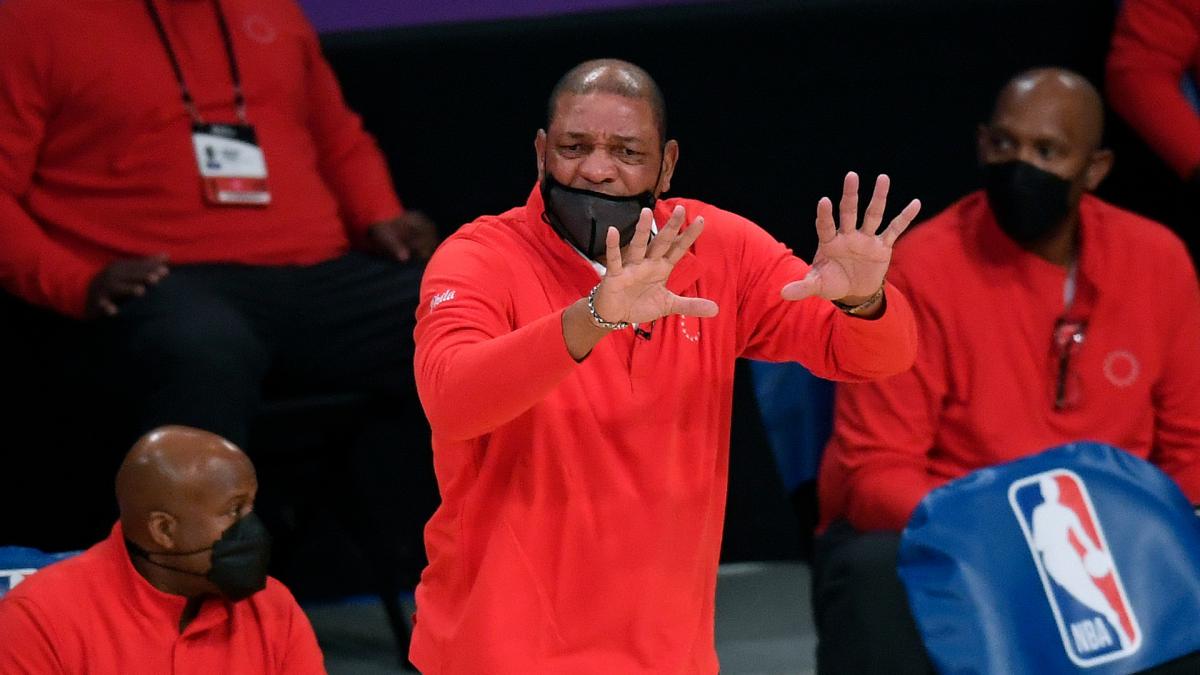 Doc Rivers has backed his old team the Los Angeles Clippers to battle it out with the LA Lakers to take the honours in the Western Conference.
The Clippers spoiled Rivers' return as they downed his Eastern Conference-leading Philadelphia 76ers 122-112 on Saturday.
It was Rivers' first meeting with the Clippers since he was fired in the offseason, having let slip a 3-1 series lead in the second round of the playoffs against the Denver Nuggets.
76ers run brought to an end
But it was not a warm welcome on the court, where the 76ers had their four-game winning run brought to a grinding halt.
Kawhi Leonard put up 19 of his 28 points in a dazzling first half, with Paul George contributing 24.
It left Rivers in no doubt as to who the leading contenders are in the West, with the Clippers and the Lakers getting the nod ahead of the Utah Jazz – who currently lead the way in the standings – the Nuggets and the Portland Trail Blazers.
"I thought Denver had a great trade deadline – they did great moves," Rivers said. "Utah is playing unbelievable basketball, so they are going to be right there. Portland, I thought improved their team as well.
"But I still think it's the Lakers and the Clippers."
Clippers a different team

With Ty Lue now at the helm, Rivers acknowledged there are many differences to the team he coached, but pointed out that the Clippers had a solid platform to build on following his departure.
"They're a different team," Rivers said. "They don't have a lot of the same guys, [but] they run a lot of the same stuff that I run.
"Going through [their plays at] shootaround today, I thought we were going through our shootaround at times. But I wouldn't have changed much offensively, either. I mean, they were pretty darn good last year.
"The difference is they've had a chance to practice together, you know? And you can see that. I think they've given the ball to PG [George] more, which I think has helped him. So they've made some good changes.
"The biggest change I see also is defensively. I think they are a better defensive team. It's funny, the numbers don't exactly say that, but when I watch them, I think they're going to be a better defensive team, one of the better defensive teams when the playoffs start."
Season-high for Mann
Terance Mann had a season-high 23 points for the Clippers on 10-of-12 shooting from the field, while he made both of his three-point attempts.
The 76ers had a six-game road winning run ended, despite a game-high 29 points from Tobias Harris.