Kylian Mbappé sets deadline to decide his future
Le Parisien is reporting that the PSG star has decided against going to the Tokyo Olympics. It will give him time to ponder his future after the Euros.
Summer is getting closer and Kylian Mbappé has yet to give any indication about where his future lies. He has not renewed his contract with PSG (which expires in June 2022) and if he doesn't agree new terms in the next few months, the club will be forced to sell him or risk losing him on a free transfer next summer. Mbappé has been stalling on a new deal - three times he has rejected the offer he has on the table: a long-term contract with the promise of taking home 30 million euros per year. The club, through Leonardo, has been lightly pressurising the player both privately and publicly but to no avail. They are starting to think that it is going to be impossible to convince Mbappé to stay.
Madrid lie in wait
The current situation favours Real Madrid, who are at the front of the queue to sign him and the player's favoured destination if he decides to leave Paris. Madrid are closely following every details relating to Mbappé's contract negotiations. They don't want to cause any friction with PSG, or doing anything that might damage the great relationship they enjoy; but at the same time, they are aware that if the club and player cannot reach an agreement this summer, they will be in a good position to sign him. Madrid however aren't the only ones who are monitoring Mbappé - Liverpool are also hot on his heels.
Mbappé will make his final decision after the Euros this summer. According to Le Parisien, the French striker has decided not to join the national team at the Tokyo Olympics. He has spent the past few months weighing up the pros and cons of helping the Under-23s win a medal at the rescheduled Games, which will be held in Japan from 21 July to 7 August. For two reasons he has decided it's not a good idea - one is accumulated fatigue, which will affect a lot of players this season which has been condensed because of the pandemic; the season will end with Euro 2020 (from 11 June to 11 July). He is the first to realise that he needs to rest and disconnect, something he won't have the chance to do if he goes to Tokyo. The other reason is because he needs time to make a definitive choice on his future. By the time the Euros have finished, Mbappé hopes to have made his decision about where he will play next season. If he opts to move on, his transfer would take place sometime in late summer.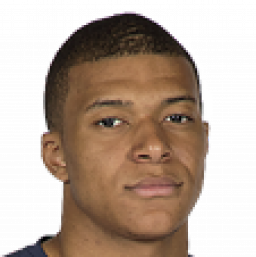 Mbappé's Olympic dream
"His summer will be determined by the issue that is still very much up in the air - his future. 2021 could be the year he decides to leave, after four years at PSG. A transfer could happen either just before or just after the Euros, an event which will take place close to the Tokyo Olympics," the French daily wrote. Not that Mbappé will have entirely missed the chance to represent his country at the Olympics. He will still be eligible to do so in 2024, when Paris hosts the Games.
It's a sign of maturity from a 22-year-old who is concerned enough not to want to risk his own health and well being, in spite of insistence from FFF president Noel Le Graët, who wants him to be with France in Tokyo. Mbappé will give himself time to sort out a new contract with PSG or organise his move to Real Madrid.
One possible hurdle for Real Madrid is how they would finance the operation. The club continues to crunch the numbers to find a way of being able to afford such a transfer. Even though Mbappé's contract expires next year, he woun't come cheap - PSG are like to ask around 200 million euros for him according to reports in French media. And on top of that, they would also need to match his salary. With the books looking relatively healthy, the idea is to raise more cash by selling players. Madrid are prepared to make an effort to get their man.