Injury plagued Lakers will get "big lift" from Drummond, says Vogel
Lakers new signing Andre Drummond makes Los Angeles "a lot better" and will fit alongside LeBron James and Anthony Davis, according to Frank Vogel.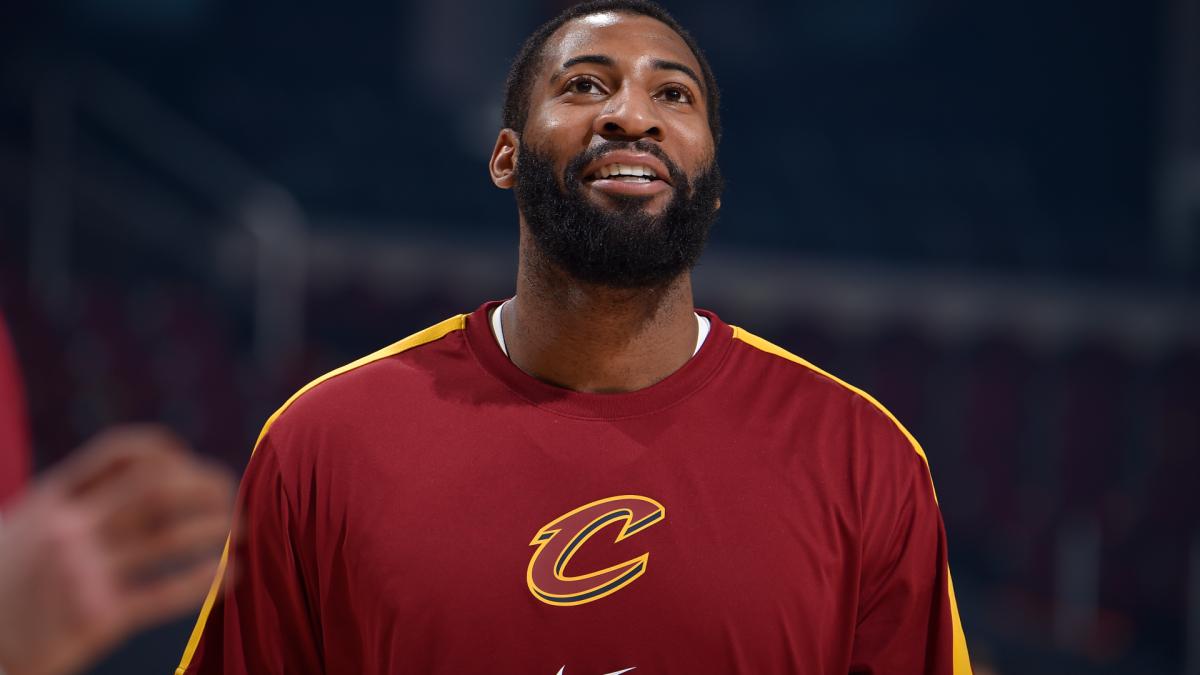 Frank Vogel feels NBA champions the Los Angeles Lakers "got a lot better" with the signing of Andre Drummond, who will provide "a big lift" while LeBron James and Anthony Davis remain out.
James and Davis will remain sidelined for Drummond's debut
The Lakers' title defence wobbled this month as James went down with a high ankle sprain, joining Davis (calf) on the sidelines at the start of a four-game losing run.
In a competitive Western Conference, a slump amid the continued absence of their All-Stars prompted concerns LA could slip into the play-in round.
But the Lakers have bounced back to win their past two games against the Cleveland Cavaliers and, on Sunday, the Orlando Magic to restore a 5.0 game gap to seventh place and the San Antonio Spurs.
They were also boosted shortly before tip-off in the Magic game as Drummond's arrival was confirmed after he cleared waivers, having agreed a buyout with the Cavs.
Drummond is one of 20 players in league history to record more than 9,000 career points, 8,500 rebounds, 850 steals and 950 blocks.
He is also the NBA's all-time leader in seasons with at least 1,000 points, 1,000 rebounds, 100 steals and 100 blocks, having accomplished the feat four times.
Although Vogel was unsure when the center would be available, he expected a much-needed immediate impact.
"We're thrilled, we're all thrilled," the head coach said after the win over Orlando. "Andre Drummond, a player of his calibre coming to our team.
Frank Vogel: Drummond is one of the best centers in the league"
"He's one of the best centers in the league, someone that every defensive coordinator is going to have to account for, to figure out how to handle him while trying to slow down AD and Bron and our guards.
"He's going to give us a big lift in the immediate future and obviously when we get going.
"He's just one of those guys who can dominate the game on both sides of the ball. His physicality is something you have to account for."
The Lakers have only once scored above their seasonal average of 110.7 points since James went down, missing their leading two scorers (James 25.4 points per game, Davis 22.5).
But Drummond had 17.5 points up until February 12, when Cleveland agreed he would be shut down, which would put him third on that list.
"He's one of the most dominant rollers, lob catchers, post players, offensive rebounders in the game, screeners," Vogel said.
"The list is long for how he's going to contribute to our group. I do think he's going to have an impact on our group right away offensively."
Vogel revealed he had held positive discussions with Drummond, adding: "I have talked to him personally. He's really excited about this situation.
"I don't want to go too far into the nature of those conversations other than to say he's really excited, probably as excited as we are. I think our team got a lot better."
Pressed further on their talks, Vogel replied: "Private conversations. I sold him on what we are competing for, how he fits – I believe in the vision of him fitting alongside AD and LeBron.
"I'm not going to go into that [any further]. I apologise; I could be [Bill] Belichick up here and give you 'yes' and 'no'."
Congratulations to @AndreDrummond for signing with the @Lakers and welcome to Los Angeles! Andre is just what the Lakers need; a big man who can score, rebound, and defend.

— Earvin Magic Johnson (@MagicJohnson) March 28, 2021
Lakers already deep front court gets deeper with Drummond
Drummond bolsters the five, a position where the Lakers already have Montrezl Harrell and Marc Gasol, two offseason recruits.
Harrell has played 25.3 minutes over 47 games, while Gasol has played 19.8 over 38.
It is not immediately clear how Drummond's 28.9 minutes will fit in, while Davis can also play the role, but Vogel believes he needs the depth.
"All I can say is we're going to need them all," he said. "There's no doubt in my mind we need all three of them for this playoff push we're about to endure with a really condensed second half of the season.
"Every playoff series is different. I think we saw the flexibility that we have as a coaching staff; from playoff series to playoff series, different guys' skillsets match different opponents.
"I really think we're going to need all three of those guys and I expect to use all three of them."