Chelsea: Havertz feeling good after "tough" start, but has he improved under Tuchel?
Summer signing Kai Havertz is enjoying his football again after a difficult start to life at Chelsea, but how much has he improved recently?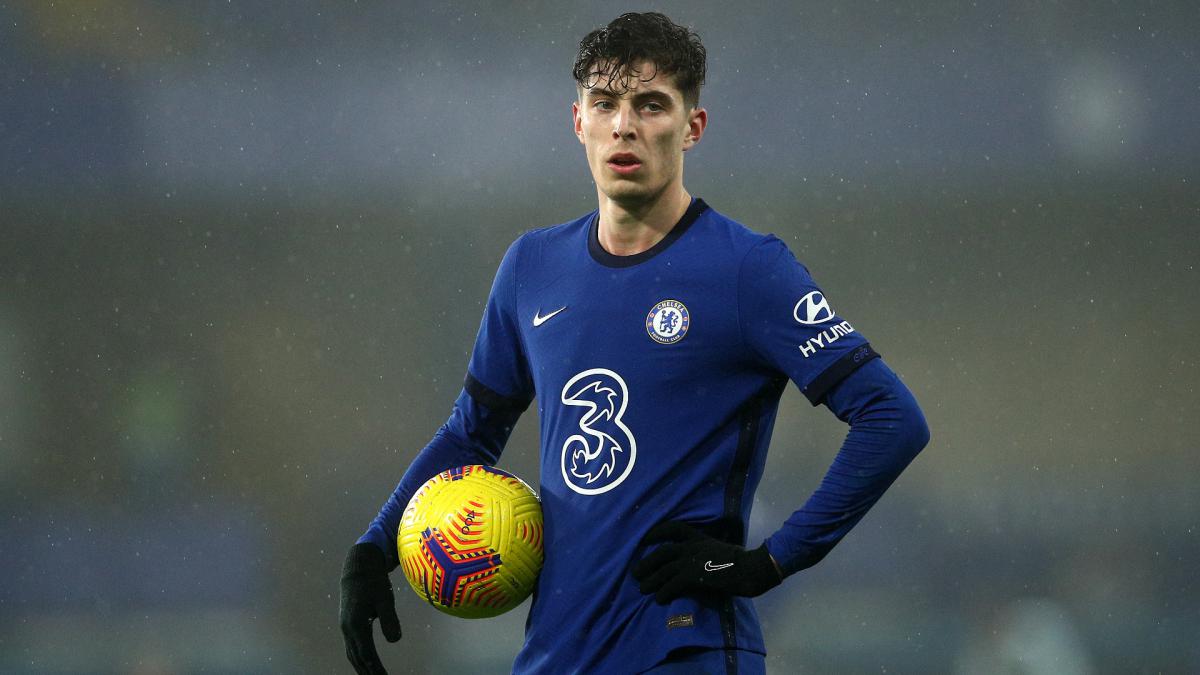 Chelsea's Kai Havertz says things are now "going well" for him at Stamford Bridge after enduring a "tough" start to life in England.
The 21-year-old Germany international was a big-money signing for the Premier League club prior to the start of the season, having made a big impact in the Bundesliga for Bayer Leverkusen.
Havertz failed to reproduce the same form in England, though, and his struggles did not help the team in the first half of the season as head coach Frank Lampard was sacked in January.
Havertz feeling "positive" amid Chelsea unbeaten run under new boss Tuchel
However, new boss Thomas Tuchel has overseen a 14-game unbeaten run to take Chelsea into the top four in the league and through to the Champions League quarter-finals.
Now, Havertz, who set up Serge Gnabry's winner in Germany's 1-0 World Cup qualifying win over Romania on Sunday, is enjoying his football under Tuchel and looking forward to a positive end to the season.
"It's been a tough season," he told reporters. "I know things haven't been going smoothly but I think that's normal when you first go abroad. It takes half a year or longer to adjust.
"Things are going well right now so I don't want to overthink those negative impressions from the past. I am positive and hope that the next weeks will be every bit as good."
But Havertz, who registered 10 goal involvements (five goals, five assists) in 24 games across all competitions under Lampard, is yet to score or assist for Tuchel.
The forward has registered more shots per 90 minutes in eight appearances since his compatriot took over (2.3, up from 1.4), but he is creating fewer chances (1.2, down from 1.4).
Havertz was still the subject of particular praise from Tuchel following a 2-0 victory over Everton earlier this month.
The former Leverkusen star was involved in both goals, Ben Godfrey turning a shot into his own net for the opener before Jorginho converted a penalty won by the 21-year-old. Havertz also had 53 touches and won five of his seven duels.
Moving to England amid coronavirus hasn't helped adaptation - Havertz
The Chelsea man hopes his fortunes are changing and believes the return of something approaching normality will help with the planned easing of coronavirus restrictions.
"It has been difficult to change everything," Havertz added. "It's hard for me but I've been here for seven months and getting used to the place now.
"I haven't seen much of the country or the city of London. Every day I just go to training and then come back and spend the rest of the day at home.
"It's not easy but people have more problems than me. I do what I love; I play football and that's my job right now. Hopefully there will be a big change soon and then I hope the experience in England will be much better with fans and everything."