Vela not being considered for Olympics - Mexico boss Martino
The Under-23 Mexico national team defeated Canada 2-0 on Sunday at the Jalisco stadium to book their ticket to the 2020 Summer Olympic Games.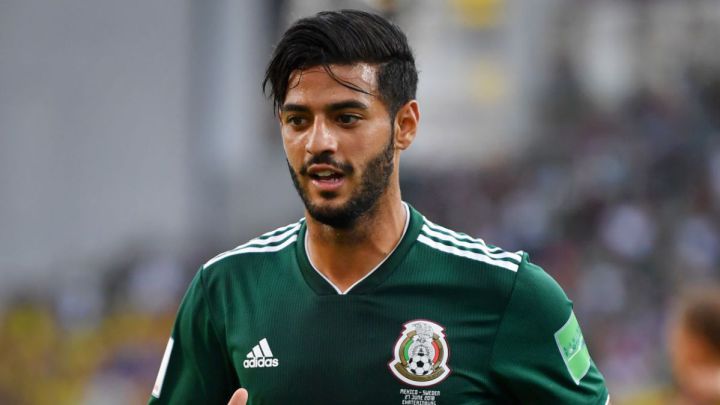 The Under-23 Mexico national team remains undefeated in the CONCACAF Olympic qualifying tournament and they secured their ticket to Tokyo on Sunday after beating Canada 2-0 in the semi-finals. El Tri won all of their three games in the group stage and continued with their perfect form against Canada to advance to the final to face Honduras on Tuesday.
For the Tokyo Olympics each country can have three players over the age of 23 to participate in the tournament and it was rumored that Mexico could call Los Angeles FC striker up Carlos Vela to the roster. The head coach of El Tri, Gerardo Martino, was asked about the possibility of the LAFC player joining the team and he said that doesn't make sense.
"I already talked about the Carlos Vela case, but I'll say it again. When a player is committed to the national team, then he should be eligible to play for the senior or youth teams. It doesn't make sense that a player wants to play in the Olympics, but not for the senior team," Martino said on Monday.
The Mexico senior team is scheduled to play tomorrow as well against Costa Rica in its second and final friendly game in the March FIFA international break. So prior to their second exhibition match of the year, Martino was asked about the possibility of Vela joining the national team for the Tokyo Olympics, but he was very clear about the situation.
10

Carlos Vela would like to play in the Olympics
The 2019 Major League Soccer MVP has been clear about leaving the younger generation to make a difference with the Mexican national team, because he already gave it all he could. He has not been called up to the senior team since Martino took over the managerial job in January 2019, but he has been open about participating with El Tri if they booked their ticket to Tokyo.
"I've never played in the Olympics before and it would be a nice experience. My compatriots that have been in the Olympics before say that it is a unique tournament and it would be something I would like to experience if given the opportunity. It is not in my hands, it is up to the coach in charge," Vela said in the past when asked about the Olympics.