Camavinga move to Real Madrid difficult without Zidane
The France midfielder has a contract at Rennes until 2022, but wants to leave the Ligue 1 club this summer to work under Zinedine Zidane at Real Madrid.
While digesting France's bad start in the U21 European Championships, Eduardo Camavinga has Real Madrid to also think about. France may end up taking the wrong route out of the tournament, but their star midfielder will be looking to take another route out of France to join Real Madrid and play under Zinedine Zidane. A year and a half ago, in August 2019, in a match against PSG, Zidane watched the emerging talent, just 17 years old at the time, lead his team to victory against PSG. Since then, the relationship between the player and the coach has grown to such an extent that Camavinga only sees a future in white.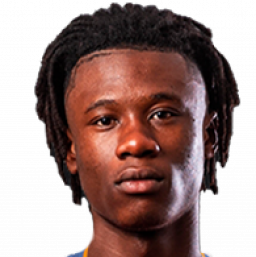 His desire to work with France football legend Zidane is the reason that led him to make the decision. At 18, he knows that he is still young and has a long way to go in the game, but that this growth would be accelerated by working under Zidane. Chelsea, Manchester United, and PSG are also monitoring his situation.
The problem that may arise is whether he could still seal a move to Madrid if Zidane is no longer in charge at the Santiago Bernabéu. Despite the fact that he has a contract until 2022, speculation has been growing since January regarding the French coach's future at the club. "He is a good player, he's young and has a future in the game. But I'm not going to say anything else, he's not our player," Zidane said at a press conference prior to Real Madrid's match against Elche a couple of weeks ago.

March has been a difficult month for Camavinga. At the beginning of the month, his mentor and coach, who handed him his debut in the Rennes first team, Julien Stéphan, resigned from his position at the club. With a contract until 2022, the talented midfielder prefers to leave now than wait another year. The 18-year-old is represented by Gareth Bale's agent Jonathan Barnett, who has already stated that his transfer from Rennes will be expensive.
Camavinga's future is bright, and it remains to be seen where he will end up plying his trade next, but a move to Madrid also depends on the future of Zinedine Zidane. If he remains in charge of the LaLiga outfit, Camavinga's future could be in the Spanish capital, to don the famous white shirt.