Mexico beat Honduras to win CONCACAF Olympic qualifying tournament
'El Tri' defeated Honduras' Under-23 national team in a penalty shootout in the final of the CONCACAF Olympic qualifier to win their third trophy in a row.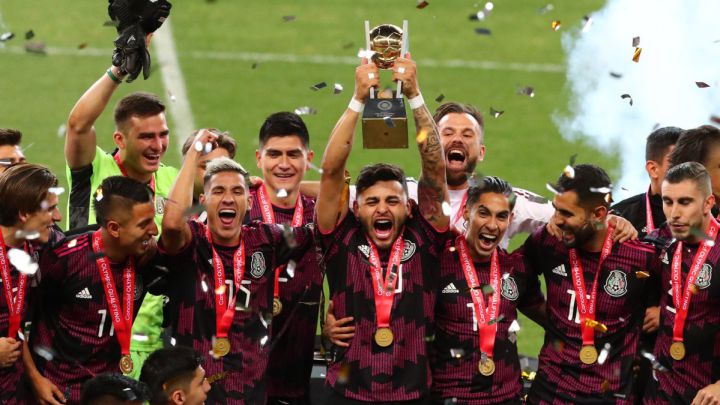 Mexico U23s and Honduras U23s met for the third consecutive time in the final of the CONCACAF Olympic qualifying competition with both teams already securing a spot in Tokyo this summer. 'El Tri' arrived to this game undefeated in the tournament, while Honduras had eliminated the United States youth national team in the semi-final.
The visiting team scored the first goal in the 71st minute to give them the lead, but the home side would find a way to equalise. In the 80th minute 'JJ' Macía equalised after drilling a penalty kick and forcing extra-time. After 120 minutes, both teams failed to score a goal so everything would be decided in the penalty shootout.
Kings of CONCACAF
Sebastián Jurado had an outstanding night and the Cruz Azul goalkeeper stopped the first penalty that was taken by Juan Carlos Obregón Jr. to give Mexico the confidence boost they needed. Then Johan Vásquez, Alan Mozo, Uriel Antuna, Jesús Angulo and Alexis Vega were impeccable with their finishing and Mexico won their third consecutive time.
Just like in London 2012 and Rio 2016, 'El Tri' will arrive at Tokyo 2020 as the kings of CONCACAF.