Griezmann's secrets to success
According to L'Equipe, the Barcelona and France forward tries to take regular naps and has a physiotherapist who works with him on a daily basis.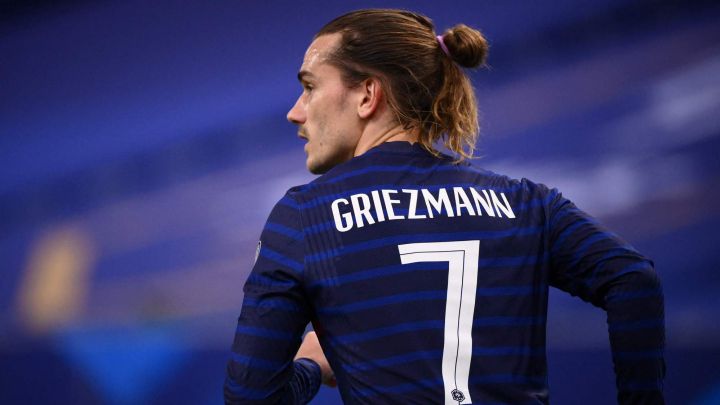 On Sunday, Antoine Griezmann became the first player in the history of the France national team to play 45 consecutive games for Les Bleus. The record of the Barcelona player is no coincidence. He has only missed eight games since 2009 between spells at Real Sociedad, Atlético Madrid, Barcelona and the national team.
As L'Equipe reveals in a report today, Griezmann has had just three muscle injuries throughout his career. Two in the quadriceps, both in Valladolid (2012 and 2020) and his last muscle injury came in 2017, in a game against Chelsea when he was at Atlético Madrid.
Strength work
One of the keys to Griezmann's success is having a physiotherapist who works with him on a daily basis. He constantly strengthens his upper body to achieve a balance with the lower body, which has helped to prevent more injuries occuring over the years. Since 2019/20, Clément Gautreau, physiotherapist for the Euro 2016 France side, has been working alongside the forward, in addition to having hired his own chef to advise him on nutrition.
Griezmann's regular naps
The Barcelona player also tries to take regular naps. All of these habits have led him to being hugely consistent over the last decade, helping him achieve his recent record with France.