Pats owner Kraft: "I would've loved to see Tom Brady retire in New England"
New England Patriots owner Robert Kraft attended the media on Wednesday and spoke about his dream of Tom Brady retiring at the NFL franchise.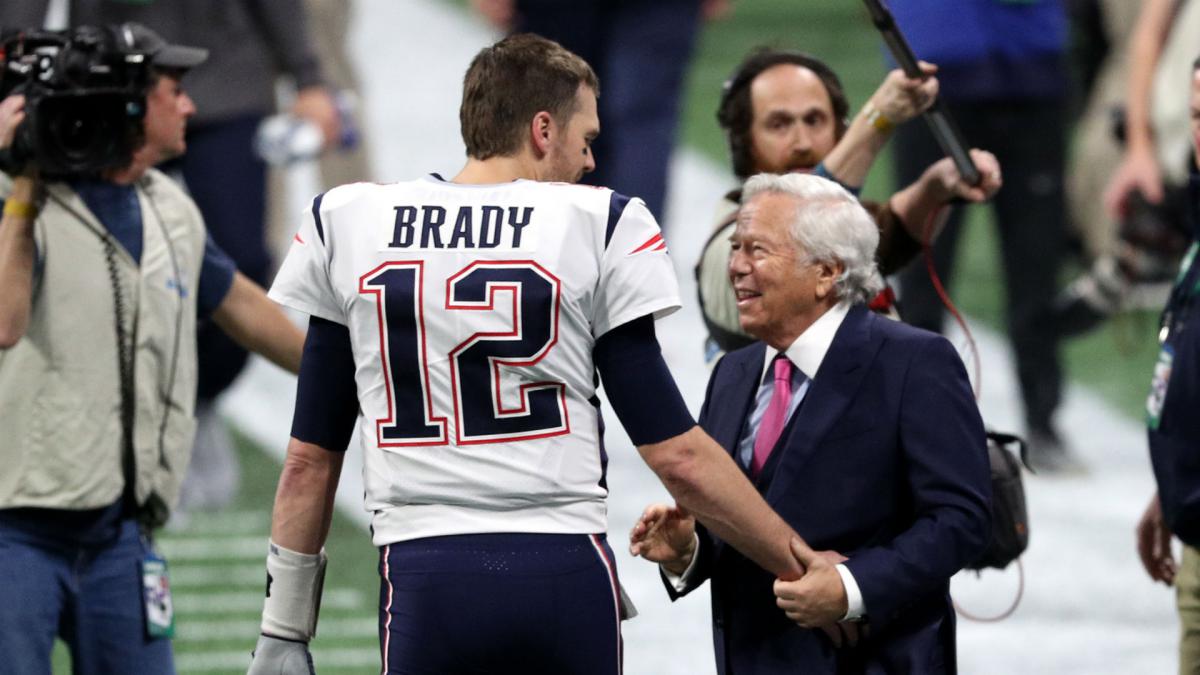 New England Patriots owner Robert Kraft said he would have loved for superstar Tom Brady to retire with the NFL franchise. Brady left the Patriots for the Tampa Bay Buccaneers in 2020 after a trophy-laden two-decade spell in New England, where he won six Super Bowl titles. The 43-year-old quarterback enjoyed immediate success with the Buccaneers, guiding Tampa Bay to victory in Super Bowl LV.
"Well look, I would've loved for him to have retired as a Patriot," Kraft said on Wednesday. "Everybody knew that. But in life, things just happen in a way that you have to balance a lot of things. After 20 years, I thought he was entitled to make a decision that was what he thought was best for him, and where he was at. And we gave him the ability to do that."
From the Patriots free agency activity & the quarterback position to the 2021 NFL season.@E_Scal recaps today's media availability with Robert Kraft: https://t.co/VbOCZFFzid

— New England Patriots (@Patriots) March 31, 2021
Brady commits
Brady signed a contract extension with the Bucs through 2022 after helping take down the Kansas City Chiefs. He threw for 4,633 yards and 40 touchdowns with 12 interceptions, his passer rating of 102.2 his highest since his MVP season of 2017 (102.8) in his first season with the Bucs. Only Deshaun Watson and Patrick Mahomes had more completions of 20 yards or more than Brady's 63 as he experienced a revival as a downfield passer in Tampa.
It came as the Patriots struggled to fill Brady's void – Bill Belichick's team missing the postseason for the first time since 2008 with Cam Newton under center.
Kraft said: "Well, after 20 years … with any player, I'll make this commitment to any player in the future: Anyone who spends 20 years with us and helps us win six Super Bowls, we're not gonna keep — look, we could've, contract-wise, kept him in our camp. But it's just not the right thing. Naturally, we want to win. But who knows what would've happened if he stayed here? Look what happened at the end of his last season here. It's like marriages sometimes," Kraft added. "No one knows on the outside everything going on, and you try to balance a lot. You know … It is what it is."
The Patriots have splashed the cash this off-season in an attempt to bounce back after a disappointing 2020 campaign. Matthew Judon, Jonnu Smith, Hunter Henry, Nelson Agholor and Jalen Mills are among the free-agent signings, but Kraft insisted New England's activity has nothing to do with Brady's success in Tampa. "I mean, look, I love Tom Brady, and he's great. But he's moved on. What happened here last year was not something to our liking. And we had to make the corrections," Kraft said after the Patriots finished with a 7-9 record.