Real Madrid: Mbappé, irritated by criticism, undecided on PSG future
The PSG star admits that the criticism he is subjected to in France annoys him but added that he still has yet to make a definitive decision on his future.
Kylian Mbappé still isn't giving away any indications about his future. With two months to go until the end of the season, the France international has not decided where he will be playing next season and that is becoming worrying for PSG and their fans, who are concerned that Mbappé may not be in Paris by the end of June. He spoke to the media after France's 0-1 win over Bosnia, and admitted that he is not happy with the criticism he has been receiving in France - his comments could bring hope to some of the clubs who would love to sign him, among them, Real Madrid.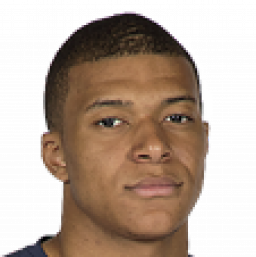 "After a while, you get tired of the criticism - obviously, especially when you are playing for a club in your own country and you give everything you've got for your national team as well. All of that gets very tiring. Playing for France is different for those who play abroad. I'm here all the time, playing for PSG and the national team. So it's a different context and I knew that when I signed for PSG. We'll see what happens further down the line. Could it influence my decision to stay at PSG this summer? Of course it could. But it's not just about that. The most important thing is to feel good where you are and enjoy yourself every day," Mbappé said after the game.
He went to add: "Have I reached any conclusions about whether to stay at PSG or not PSG? If I had, I'd be speaking about it right now. When I have made my decision, I'll come and speak about it". Mbappé's future continues to be an enigma and looks like it will remain that way until the end of the season.