Sergio Ramos copies Laporta with giant banner
Amazon Prime placed a giant banner on Passeig de Gràcia to announce the new season of the Sergio Ramos series, but it includes a mistake.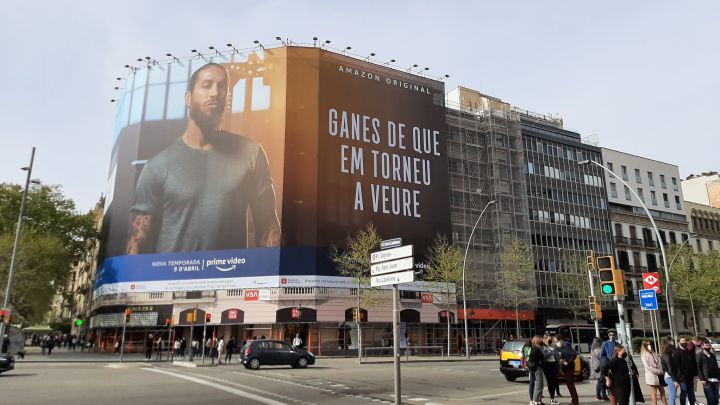 Amazon Prime hung a large banner on Passeig de Grácia in Barcelona, announcing the second season of the series on Real Madrid and Spain captain Sergio Ramos. New president of Barça, Joan Laporta, hung a presidential poster on the Paseo de la Habana in Madrid during the pre-election campaign for the presidency of the Catalan club. Laporta's message was "Looking forward to seeing you again."
Ramos' banner has the same message, written in Catalan, however it has a grammatical error in it, as it reads "Ganes de que em torneu a veure". The correct sentence would be "Ganes que em torneu a veure." It remains to be seen if they will change the banner to correct the grammar.