John Barnes: "Fabinho has been Liverpool's best performer"
The Liverpool legend told 'Goal' that the former Real Madrid midfielder is the player who has impressed him the most at Anfield this season.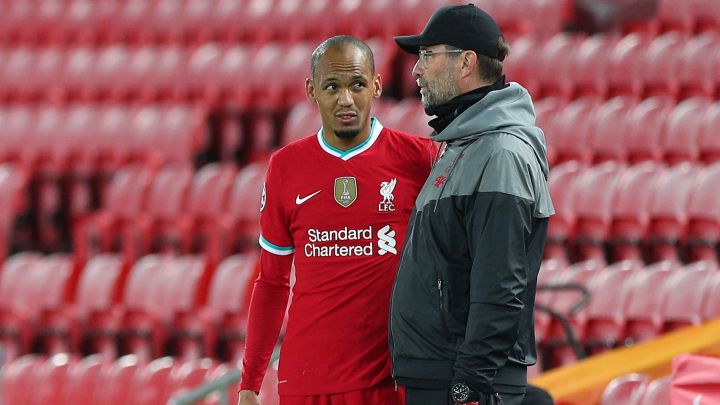 In a team which boasts players like Mo Salah, Sadio Mané, Wijnaldum, Alexander-Arnold, Alisson, Diogo Jota, Firmino… Liverpool's best player this season has been Fabinho, says club legend John Barnes. The former Jamaica national team coach has been impressed with the ex-madridista, who told Goal.com. "The one player who has impressed me the most for Liverpool this season is Fabinho. Due to injuries, he's been put into defence and played quite well throughout the season. You can see the influence he has on the team when he's put back in the midfield. Fabinho's been Liverpool's most consistent performer," Barnes explained.
The ex-Liverpool captain believes that the team has suffered more than expected in the Premier League due to the extraordinary injury crisis which has overwhelmed Klopp's central defence: "The problem with Liverpool's centre-backs means that the performance of the whole team has changed. For example, Trent Alexander-Arnold and Andy Robertson are affected by the performance of the midfield players playing at the back. They're not playing as well as they should, but it's not their fault that Liverpool haven't got the players there to supplement and complement them in defence". He went on to add that "The reason individual players aren't performing well is because the team isn't performing cohesively. They are all part of the same machine" - apart from Fabinho.
Fabinho's time in Madrid
Fabinho spent the 2012-13 season at Real Madrid Castilla, on loan from Portuguese side Río Ave. He made his first team debut wearing the No.33 shirt in the 6-2 win over Málaga, providing the assist for Ángel Di María to score the team's sixth goal. But Madrid decided against keeping him on and let him go at the end of the season. He was signed by Monaco, where he played 233 games, scored 31 goals and gave 21 assists. It was his displays with Monaco that impressed Liverpool, and convinced them to pay 50 million euros for him in the summer of 2018.