De Bilde: "You're signed as Cristiano's replacement and arrive overweight... that's Hazard"
Former Belgium player Gilles de Bilde launched a scathing attack on the Real Madrid player: "He has never learned to keep himself in shape".
Former Belgium international Gilles de Bilde who starred for clubs including Anderlecht and PSV during his playing career, didn't hold back in his criticism of Real Madrid's Eden Hazard who, he says, "has spent his whole career believing that his talent alone will be enough to get him through, he's never worked for it". In his column for Het Laatste Nieuws, De Bilde added, "You join the biggest club in the world, you are a record signing - knowing that you are the player who will replace Cristiano Ronaldo, and you arrive overweight... That's Eden Hazard". Hazard is entering the final phase of his recovery from a pelvic injury and hopes to be declared fit for next week's Champions League quarter final first leg against Liverpool.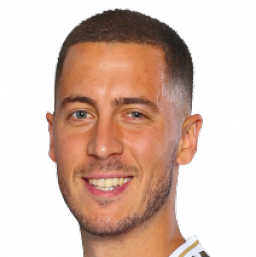 De Bilde however, believes that it simply isn't possible for Hazard to reach the levels of fitness of his team mates because he has no work ethic - he has never learned how to develop a base to work from. "Hazard never learned how to have a starting point to work from," he said. "Also, he gives the impression that he can hardly ever, or maybe never play at full throttle".
He also explained that the workers within a team are more able to withstand pain and tension because their role isn't to be decisive - unlike creative players such as Hazard who, "have to feel comfortable out on the pitch, and be inventive when they get the ball". For all of his harsh criticism of Hazard, De Bilde admits that when he is at his best, "he has to go to the Euros this year because he has so much talent that he is capable of deciding a game in 15 minutes".