Real Madrid: Nacho treading fine line against Eibar
With Sergio Ramos out injured, Nacho will partner Varane against Eibar; he is on four bookings - a yellow card this afternoon would mean he misses El Clásico.
Nacho will have to be extremely careful not to get booked when Real Madrid take on Eibar this afternoon. With Sergio Ramos out injured for the next month, Zidane's third choice centre-back will step in to fill the vacancy. However, he is on four yellow cards and if he gets booked against Eibar he will be suspended and miss El Clásico.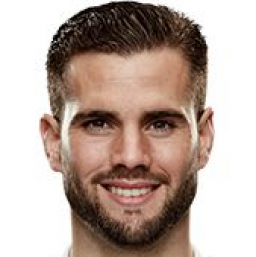 It's a situation which Nacho has been in before and his disciplinary record is relatively good. He was shown a yellow card in the most recent game against Celta at Balaídos, but in his previous seven games in the starting XI, he wasn't booked at all. In the eight league games which Nacho has played from start to finish, Madrid were unbeaten and conceded just five goals. He's the best possible replacement for Ramos in the back four and has stepped in whenever the captain has been out injured.
Zidane has total faith in Nacho - unlike Militão, his other option to fill in for the captain. That's obvious when you look at how playing time has been dished out. Nacho has totalled 1,701 minutes on-field and is the tenth member of the squad with the most playing time; Militão, on the other hand, has racked up just 469 minutes this season...