Santiago Solari is making his own history as Club América boss
The Argentine has registered seven home wins in his first year at the 'Eagles' during the 2021 Guardianes tournament and the team already secured the bye week in the playoffs.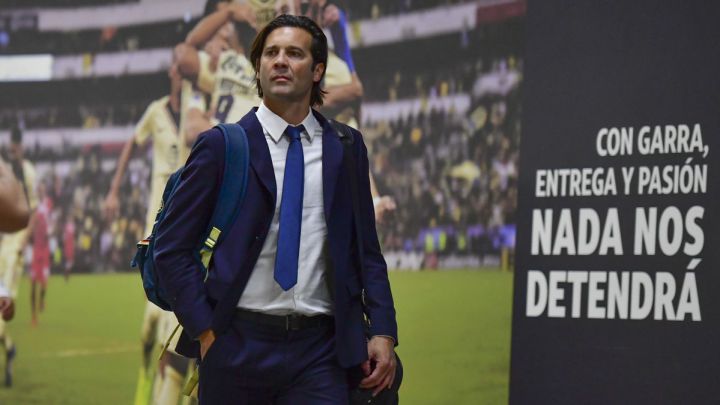 Club América defeated Necaxa 2-1 at the Azteca stadium on Saturday night for matchday 13 of the 2021 Guardianes tournament. Giovani dos Santos scored the winning goal, his first since December 2020, and with the victory América secured a top four finish with four games left of the regular season.
This means that the 'Eagles' have a guaranteed bye week and home field advantage in the quarterfinals of the 2021 Guardianes tournaments. Solari is making his own history at América with 7 wins at home and is one away from breaking a record.
The next game at the Azteca stadium will be against Cruz Azul for matchday 15 and if they win Solari will surpass previous managers, like Miguel Herrera in 2013, who couldn't win more than seven straight games at home.
América is getting ready for the Concachampions
The 'Eagles' will have to put the tournament on hold for a couple of days because on Wednesday they will face Olimpia in Honduras for the first leg of the round of 16 of the CONCACAF Champions League. Three days later they will visit Tigres for matchday 14 of the Liga MX and then host Olimpia for the second leg on 14 April.