Real Madrid squad lacking homegrown players
Ramos, Lucas Vázquez and Isco can leave this summer. If they go, Madrid are at risk of not covering the minimum quota required by UEFA for the Champions League.
Luis Enrique's starting eleven for Spain against Georgia last week didn't feature one Real Madrid player for the first time in five and a half years. Real Madrid currently have four Spanish-born players in the first-team squad with their futures at the club in doubt. Captain Sergio Ramos, Lucas Vázquez, Isco and Mariano. Ramos' situation has become complicated. If all four players leave, Madrid would be left with just four Spanish players: Carvajal, Asensio, Nacho and Odriozola. This would lead to a situation that would make it extremely difficult for the club to cover the quota of having eight players from the country of the club.
Since the signing of Brahim Díaz from Málaga in January 2019, Madrid have signed eight more players, who are all foreigners. Hazard, Jovic, Mendy, Militao, Rodrygo, Reinier, Take Kubo and Areola for a total fee of €330 million.
Madrid have three Spanish players currently plying their trade abroad. Ceballos at Arsenal, Brahim at Milan and Borja Mayoral with AS Roma. Mayoral is on loan to the Serie A side for two seasons and therefore almost halfway through his loan deal. Two more players could be resigned by Los Blancos. Madrid have a buyback option of €40m on Tottenham Hotspur left-back Reguilón and also have the right of first refusal for any offers that Inter receive for Achraf Hakimi.
Quota for Champions League
From 2008/09, clubs in the Champions League and Europa League are required to have a minimum of eight homegrown players in a squad limited to 25.
Players who have played continuously for three years between the ages of 15 and 21 are included in this list. Madrid therefore can also count on three players. Varane (French), Valverde (Uruguayan) and Vinicius (Brazilian) because although they were born outside Spain, they all started at the club in the season of their 18th birthday. Odegaard does not qualify as he played on loan in the Netherlands while still a Madrid player.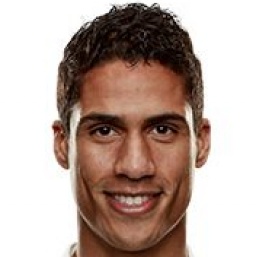 This is a measure that UEFA implemented to protect and promote the presence of homegrown players born in the same country of the teams that participate in European competitions. It is not mandatory to cover the eight, but if it is not done, for each missing homegrown player, UEFA subtracts one from the total of 25 that can be presented as the List A squad for the Champions League. If Madrid chooses to keep only seven homegrown players, UEFA would penalise them by allowing only 24 players to register.
It is however, a very unlikely scenario because Zidane could easily promote a player from Real Madrid Castilla. However, Madrid do face the possibility of having just 20 percent of the first-team squad being players who were born in Spain (five players out of 25).