Eto'o: Salah should go for what suits him and his family
The ex-Barcelona legend spoke about world-class players representing Africa in top leagues including Salah, who he advised to opt for what's good for him and his family should he decide to leave Liverpool.
Former Barcelona and Chelsea striker Samuel Eto'o gave an interview to an Egyptian TV channel in which he spoke about the best African players representing the continent in big leagues and the UEFA Champions League.
Eto'o stated that the likes of Mohamed Salah, Sadio Mane, Man City's Riyadh Mahrez, and Pierre-Emerick Aubameyang of Arsenal are great ambassadors of the African continent as they are delivering great performances in European competitions.
When asked about speculation over Salah's potential Liverpool exit, Eto'o responded: "I think that Salah should choose what's good for him and his family according to his surroundings as I used to do when I was still playing" Eto'o told On-Time Sports.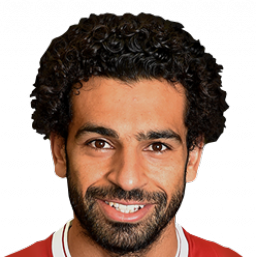 Is it the right time for Salah's exit?
Some suggest that it's time for Salah, who is turning 29 this year, to look for a new challenge beyond Anfield, although the player continues to maintain that his future is Liverpool's hands.