Jets send QB Sam Darnold to Panthers for draft picks
After failing to take off with the New York Jets, Sam Darnold has been traded to Carolina Panthers. The Jets will recieve three draft picks in exchange.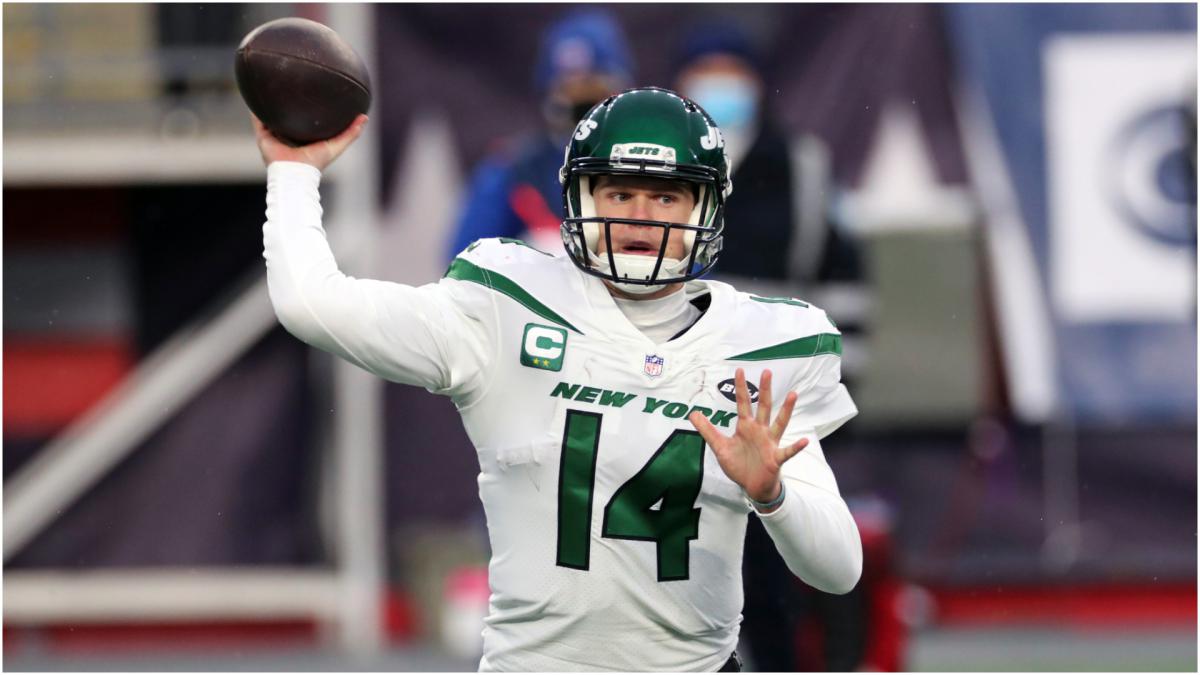 The New York Jets are officially moving on from Sam Darnold, trading the 23-year-old quarterback to the Carolina Panthers on Monday.
Panthers swap draft picks for Darnold

The Panthers are sending the Jets three draft picks – a sixth-rounder this year, plus second and fourth round selections in 2022.
New York has the second overall pick in the April 29 draft, and will almost certainly nab a quarterback with hopes he can be the franchise's answer at QB and lead the team to the playoffs for the first time since 2010 after Darnold never lived up to expectations.
The Jets moved up three spots to select Darnold with the third pick of the 2018 draft, but the former USC star struggled with consistency at the pro level.
Darnold's three sesason
In 38 career starts for the Jets, he went 13-25 while throwing for 45 touchdown passes and 39 interceptions with a 59.8 completion percentage and a 78.6 quarterback rating.
He had some encouraging performances – but not nearly enough, with only four 300-yard passing games. He threw for fewer than 200 yards in exactly half of his 38 starts, and only had 13 games with multiple TD passes.
This past season was especially disappointing, with more interceptions (11) than touchdowns (nine) while averaging 184.0 passing yards per game with a 72.7 passer rating – the worst among the 36 QBs with a minimum of 200 pass attempts.
Jets offensive troubles not all on Darnold

While Darnold can be blamed for some of New York's offensive struggles, he wasn't surrounded by many star players. The Jets, who have had two head coaches and two different offensive systems in Darnold's three years with the team, haven't had a 1,000-yard rusher since 2015 (Chris Ivory) – the same season the franchise last had a 1,000-yard receiver (Brandon Marshall and Eric Decker).
The offensive line has also been shaky, as Darnold was sacked on 8.8 per cent of passing plays last season, the third-worst mark in the league among QBs with at least 200 attempts.
Darnold now joins a Panthers team that has Teddy Bridgewater, who has two years remaining on a three-year, $63 million contract he signed in 2020.
Bridgewater had 15 TD passes and 11 interceptions in going 4-11 as a starter last season for Carolina.