How many Champions League finals has Pep Guardiola reached as coach?
With Manchester City looking odds-on to secure the 2020/21 Premier League title, the club are concentrating on securing a berth in the Champions League final in May.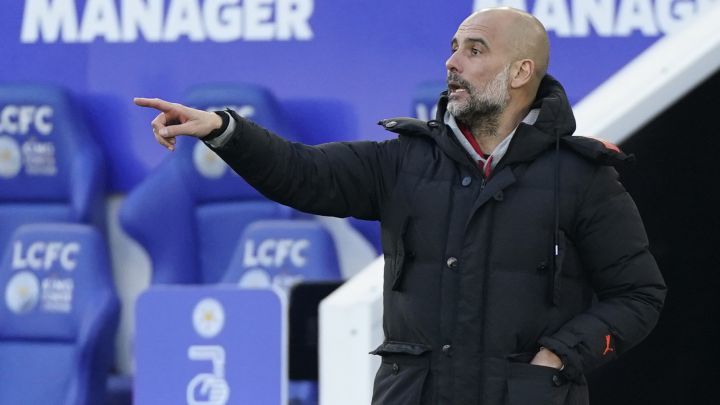 It was always going to be difficult for Pep Guardiola to top his impressive 14 titles in his time as manager of FC Barcelona. From his tenure at Camp Nou in 2008, the Catalan coach secured Champions League glory twice with Manchester United the beaten finalists on both occasions.
A 2009 final in Rome against the English side was the Santpedor's first taste of Champions League glory with goals from Samuel Eto'o and Lionel Messi securing the trophy for Barça.
Two years later and in the city of Paris, United, once again lost to the Catalan giants by a two goal margin with Pedro, Messi and David Villa on target for the Blaugrana with Wayne Rooney hitting the only United goal of the night.
Bayern Spanish UCL hoodoo
Many in Bavaria that Guardiola was a guarantee to steer Bayern to European glory and despite a triple of Bundesliga wins (013/14, 2014/15, 2015/16), the Catalan failed to advance past the semi-final stage with Bayern in his three seasons in Germany with LaLiga sides eliminating his team. Real Madrid were too strong in 13/14 with a 0-5 aggregate win. The following season it was Barcelona who proved to be Bayern's undoing and the subsequent season the Bavarian giants fell to Atletico Madrid slipping out of the competition on away goals.
Domestic success with City
History has repeated for somewhat for Guardiola at City, despite a series of domestic league and cup success, his Manchester City side have only progressed as far as the quarter-final stage with Lyon, Tottenham and Liverpool eliminating the Sky Blues as they search for their first European trophy since lifting the 1970 European Cup Winners Cup.
With City looking like a solid bet to win the 2020/21 Premier League title, this season presents an ideal opportunity for the club to focus on securing a berth in the May Istanbul UCL final. They first need to navigate a tricky quarter-final against Dortmund where the winners of PSG-Bayern await in what is set to be a mouthwatering semi-final.