Florida Unemployment Benefits: phone number and how to claim
Florida's unemployment rate has improved considerably since the depths of the covid-19 induced job loses but the state is still missing over 500,000 jobs.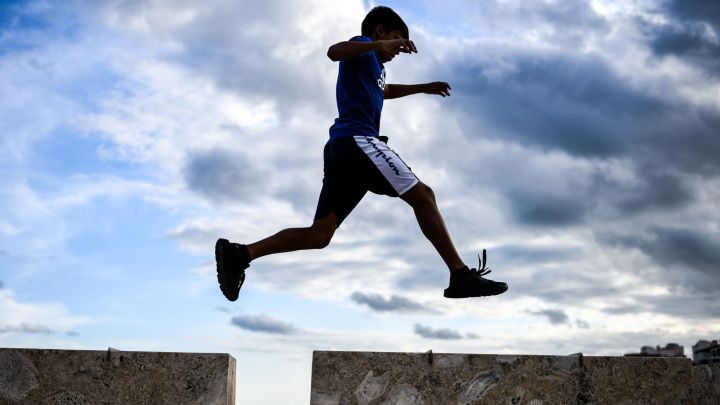 The extended economic recession caused by the coronavirus pandemic and the paltry benefits, some of the lowest in the nation, that Florida extends to its out of work residents has created a push to boost unemployment aid by lawmakers.
Most states offer their workers 26 weeks of unemployment compensation, whereas Florida offers just 12 weeks. In the pandemic and ensuing economic crisis that has lasted over a year, to fill the gap many unemployed Floridians have been able to claim federal pandemic unemployment benefits. These benefits were recently extended through the American Rescue Plan until 6 September, 2021.
Now there is a proposal to increase Florida unemployment benefits that has been introduced in the Florida legislature. It would see weekly benefits raised and a loosening of the strict work search requirement. However the legislation still faces a lengthy process until it can reach Governor Ron DeSantis' desk.
Until then jobless workers in the Sunshine State will have to make do with the current unemployment aid available. To handle the large influx of unemployment claims experienced since the onset of the pandemic the state made some changes to streamline the process of filing a claim. Here's everything you need to know about claiming unemployment benefits in Florida…
How do I know if I'm eligible for Florida unemployment benefits?
There are a number of criteria that you must meet to be eligible to claim unemployment benefits, which can include partial income replacement benefits and job assistance resources. Those are:
You must have lost your job through no fault of your own (such as malicious misconduct or having left voluntarily), but loss of job due to poor performance does not disqualify you.
You can be either totally or partially unemployed (working reduced hours or a part-time worker who is unable to find additional work).
To qualify you must have earned at least $3,400 gross during the 'base period' – the first four complete quarters beginning 18 months prior to the claim.
Claimants must be able to work, available to work and actively seeking work. If relevant, that may include finding childcare.
To find out if you're eligible or not, you can also contact your local CareerSource Florida centre.
DEO recently launched the Reemployment Assistance Help Center so Reemployment Assistance claimants or employers can get assistance with frequently asked questions, or notify the Department of suspected fraud or identity theft. Utilize this feature here: https://t.co/2cS0p9Guq0 pic.twitter.com/TyCr7SP1qk

— Florida DEO (@FLDEO) April 6, 2021
Florida broadens unemployment programme
During the pandemic unprecedented numbers of Florida residents suffered lay-offs, work reductions and furlough which overwhelmed the state's unemployment system. To help people access economic relief as quickly as possible, a number of changes have been made:
The one-week delay on payments, the work search requirement and work registration requirement have all been scrapped.
Unemployment benefits are now available to self-employed workers, contractors and those working in the gig economy.
Paper applications have been made available for residents without internet access.
How and where do I apply for unemployment benefits in Florida?
For those who are eligible the best way to claim financial relief is through the state's CONNECT web portal, which allows you to submit and then check for updates on your claim. Claimants will need to provide:
Social Security number
A driver's license or state ID number
Information on your employment over the past 18 months, including details of previous employment, gross earnings and reasons for leaving the role.
The application process should take less than an hour but many have reported issues with the website that may cause delays. Anyone who requires assistance when filing their claim can call the Florida Reemployment Assistance Hotline on 1-800-204-2418.
It is not necessary to use friends or family members for interpretive services. The Florida DEO offers assistance to people who do not speak English as their primary language and those who have a limited ability to read, speak, write, or understand English. To speak to a Creole or Spanish speaker or use translation services, call the Customer Service Contact Center: 1-833-FL-APPLY (1-833-352-7759) Mon. - Fri. 7:30 a.m. - 6:30 p.m.
The Florida DEO also provides assistance to people who are unable to file a claim for various other reasons. People who need assistance filing a claim online because of legal reasons, computer illiteracy, language barriers, or disabilities may call: 1-833-FL-APPLY (1-833-352-7759) Mon. - Fri. 7:30 a.m. - 6:30 p.m.