Víctor Vázquez eager to play alongside Jonathan dos Santos after over a decade
Both players started their careers at FC Barcelona and played together in the senior team for two seasons. After over a decade they will share the field again with the LA Galaxy.
Víctor Vázquez signed as a free agent with the Los Angeles Galaxy ahead of the 2021 Major League Soccer season. The midfielder from Spain signed a one-year-deal with the MLS side and has the option to extend it for one more season. The 34-year-old joined the teams' preseason late, but has reached full fitness and he is expected to play tomorrow against the Colorado Rapids in an exhibition match.
Vázquez is excited to play again for the first time since September 2020 and he could share the midfield with the LA Galaxy captain Jonathan dos Santos. Both players first met in FC Barcelona between 2009 to 2011 and this will be the first time in over a decade that they will play together in the same team.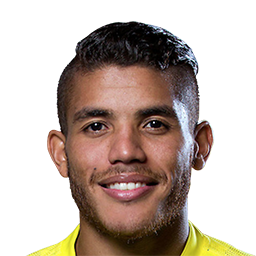 "I feel very content and very proud to play alongside Jonathan again. The last time was ten years ago I believe was in 2011 with FC Barcelona B and I only have good things to say about him," he said. 
Vázquez added: "I know of his quality as a player and unfortunately he couldn't demonstrate his talent last year due to injuries. I will try to help him as much as I can and I am happy to play with him again."
Comes to succeed at LA Galaxy
The Los Angeles Galaxy is the MLS team with the most titles in the history of the league, but they are coming off their worst season and want to bounce back this year. They will start the 2021 Major League Soccer season facing Inter Miami in Miami and their goal is to make it to the playoffs and then take it game-by-game.
"I come to help the team to return to the top since they are coming off a bad season. This is a team with a lot of history and our main goal is to qualify for the playoffs. After that everything should be easier in single elimination games," said Vázquez during his first video conference with the LA Galaxy.
The midfielder from Spain knows what it takes to win titles in the MLS, because he won the treble with Toronto FC in the 2017 season. The coach of the LA Galaxy, Greg Vanney, brought Vázquez for his quality and vision of the game and he believes he can help Javier Hernández score a lot of goals this year.
"Greg knows me very well and what I can bring to a team. Playing with 'Chicharito' will be very easy because I watched him play with Manchester United, Real Madrid and Sevilla. He makes very good runs, he is very smart and knows how to find the gaps between the opposing defenders. My job is to assist the strikers so they can score goals," he added.