Global media heap praise on Vinicius after UCL display
Praise for the Brazilian has been unanimous across the planet with Brazilian media citing his performance against Liverppol as being 'spectacular'.
20-year-old Vinicius Jr. was the star of Real Madrid's conformable 3-1 win in the first leg of the UEFA Champions League quarter-final. The Brazilian opened the scoring and bagged the third with Salah briefly offering some hope from Liverpool as they offered a better second half response.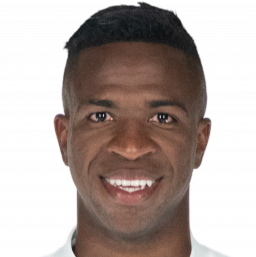 The Brazilian's performance has generated headlines across the sporting world with his native Brazil gushing over his accomplished performance which sees Zidane's side hold a commanding position in the tie.
O Globo (Brazil)
Carlos Eduardo Mansur was full of praise for his compatriot in the leading local outlet and singled out his performance with that of Toni Kroos (with the German providing the assist for the first goal) along with De Bruyne's performance for Manchester City as they overcame Dortmund in Tuesday's other quarter-final tie. Mansur stated that: "Tuesday's performance shows that Vinicius belongs in the elite".
Liverpool Echo (England)
The Liverpool based outlet too singled out the Brazilian stating: "he was excellent and caused major headaches for the Liverpool rear-guard". The Echo were anxious to point too that Liverpool's defensive frailties were also to blame in permitting Madrid to bag three on the night with a major slip-up leading to the second goal for the home side which was scored by Asensio.
France Football (France)
"The Brazilian draws heavy criticism for his wastefulness in front of goal but last night delivered an accomplished display against the current Premier League champions". The French outlet also focused on Liverpool's poor defensive performance with the second goal a major gaffe.
Corriere dello Sport (Italy)
"The Vinicius show" was how the Italian outlet say the dazzling display from the Brazilian. "Salah offered some hope for Liverpool but this was snuffed out shortly after by Vinicius" as they singled out the 20-year-old as the most decisive player on the night.