"Giovani dos Santos is having a hard time at América" - Jonathan
The Los Angeles Galaxy midfielder was interviewed by TUDN and talked about the tough situation his older brother is having at the 'Eagles' under manager Santiago Solari.
Giovani dos Santos joined Club América in July 2019 after two poor years with the Los Angeles Galaxy and looking to bounce back in the Liga MX. The 31-year-old arrived as one of the biggest signings in Mexico that summer, but he hasn't met the expectations generated around him.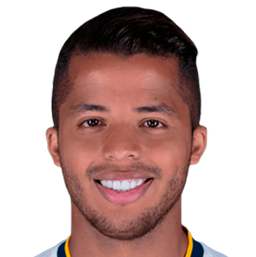 Unfortunately for América's No 10, injuries have prevented him from adapting to the team and since Santiago Solari took over the managerial job for this tournament, Gio has been left out of the squad several times. In 13 games of the 2021 Guardianes tournament, the Mexican international has only made 6 appearances with 3 starts and 3 times he was substituted in.
The good news is that in América's last game Giovani was included in the starting XI and scored the winning goal against Necaxa to secure the three points and a guaranteed finish in the top four teams with 4 games left of the regular season. This was a motivational boost for Gio who believes he can make a difference for the side in this tournament, with the hope of convincing club bosses to renew his contract that is set to expire this summer.
Giovani's future is up in the air
Since arriving at the Azteca stadium Gio has only scored 4 goals in 41 appearances across all competitions. Since Santiago Solari took the managerial job he's played a total of 261 minutes and during an interview with TUDN Jonthan was asked about the situation his older brother is leaving with the most successful team in Mexican soccer.
"I got happy when he scored the goal last matchday for América. He deserved that moment of happiness because he has had a hard time in the last few months due to the lack of minutes. I know he is working very hard because I talked to some guys in the national team and they told me Gio was really doing the work. It looks like Giovani is always happy even when he is on the bench, but that is not the truth. He is having a hard time right now," said Jonathan dos Santos.