Real Madrid and Barça to battle it out for Haaland and Alaba
Real Madrid and Barça have a battle on their hands this summer for Borussia Dortmund striker Erling Haaland and Bayern Munich defender David Alaba.
Neymar starred in the last great battle between Barcelona and Real Madrid for a player. It was in 2013. Up until the last minute, the Brazilian player kept quiet about what his next move would be, more than likely to get a better contract and a better deal on commission for his father. Florentino Pérez, given the figures that were being thrown about, decided to withdraw from the bidding war. The Madrid club president was proven right, as 'Operation Neymar' ended up in court. He then looked the other way, towards Gareth Bale, who ended up signing for €101 million.
Madrid and Barcelona's finances have been heavily affected by the drop in revenue due to the coronavirus pandemic. That said, new Barça president Joan Laporta will not be happy with no new signigs in his return to the presidency at Camp Nou. With question marks over the future of Lionel Messi, Martin Braithwaite and the consistency of Antoine Griezmann, Laporta will have one eye on recruitment.

Like before with Neymar, Dani Alves or David Beckham, there are basically two names on the table, those of Erling Haaland and David Alaba. Others that may interest both clubs, include Eduardo Camavinga and Paul Pogba, however, it seems the latter is a very unexpected arrival this summer.
Haaland's name has been the most talked about recently, with the player's father and his representative, Mino Raiola, visiting both Madrid and Barça. Real Madrid general manager José Ángel Sánchez met Haaland's representatives, as did Laporta in Barcelona, to discuss the numbers behind Europe's most exciting No 9. Raiola has a great friendship with Laporta, but not much chemistry with Florentino Pérez, with whom he had a run-in in 2016 over a move for Pogba to Madrid from Juventus.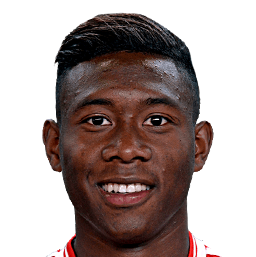 But Haaland's future doesn't depend on personal friendships. The player, aware that any of the offers he has on the table will cover what he wants per year (around €12 million net), priortises sporting objectives, those that ensure he will lift more titles in the short term and become a Ballon d'Or winner.
With Alaba, the situation is similar. Laporta's relationship with the player's agent, Pini Zahavi, is excellent and the two have seen each other recently, but Alaba's desire, as with Haaland, is to play for Real Madrid. Barcelona and Joan Laporta have a battle on their hands to land these much sought-after stars. The futures of Raphael Varane and Sergio Ramos remain up in the air. Alaba will arrive to whoever he joins on a free transfer and therefore both clubs have the ability to sign the Austrain international, who would earn around €20 million gross (€10 net) per year.