Piqué fighting until last minute for El Clásico start
AS can confirm that the veteran centre-back received acupuncture therapy on his right knee on Friday night to be able to play in the Clásico versus Real Madrid.
Real Madrid vs Barcelona live online: El Clásico updates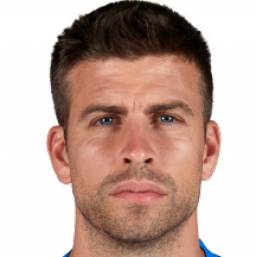 Gerard Piqué continues to use all his options in a bid to be fit to play against Real Madrid tonight. As AS has learned, the defender took one more step on Friday night, receiving acupuncture therapy on his right knee in order to be available for selection for Ronald Koeman's defence.
As we anticipated in this newspaper, the doctors confirmed that the only option that Piqué had of making the Clásico was to undergo the treatment, since the pain, although bearable during training, did not subside at all and left the 34-year-old at less than 100 percent.
Piqué hoping for Clásico start
The player and doctors agreed on the need to inject the right knee on Friday night. Piqué received the treatment by Dr. Lluis Til with cortisone and painkiller that would allow him to play pain free.
Now it remains to be seen if Koeman decides to start Piqué in El Clásico at the Estadio Alfredo Di Stéfano on Saturday night, wait to give him a run in the second half or rest him so as not to risk further injury to the knee.
Whatever the final decision is, it is clear that the defender is willing to help the team from the first whistle.