Real Madrid: Mbappé operation could cause a domino effect
If Real Madrid manage to sign the French striker, PSG will go for Cristiano. Juventus would snap up Icardi and Morata would return to Atlético Madrid.
Kylian Mbappé's decision could have a knock-on effect for several stars at Europe's top clubs. The French striker is Real Madrid's number one target, despite PSG's efforts to block the operation from going ahead. The player has yet to renew and his departure from Paris would lead to a domino effect affecting Cristiano Ronaldo, Icardi and Morata and perhaps several other players.
If Mbappé ends up joining Real Madrid, the Ligue 1 champions would go all out to sign Cristiano Ronaldo. One of the players who could be included in that deal is Mauro Icardi. The Argentine forward has always had a soft spot for Juventus and would fit in perfectly.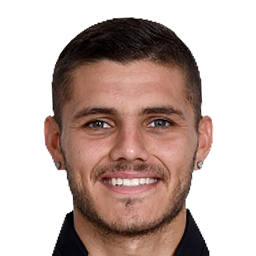 One player who could be unsettled if that happens is Álvaro Morata. The Spanish striker, as recent reports suggest, would be returned to Atlético Madrid even though his idea is to continue playing in Serie A. The big question is how much money Juve would get from selling Cristiano and whether it would be enough to sign a top level forward to replace him.
Icardi interest
Mauro Icardi found himself left out of the PSG squad for today's league meeting with Strasbourg. According to reports in L'Équipe, the French champions would not obstruct the Argentine leaving this summer. He was signed for 50 million euros in 2020 and his performances have not reached expectations. Icardi would be tempted by the possibility of returning to Serie A and clubs like Juventus and Roma have both shown an interest in signing him. He is held in high regard in Italy but he has been disappointing in Paris this season.
Icardi, who takes home a 10 million euro salary, could be the key in PSG's plan to renew Mbappé's contract. Because if he is sold, the club would significantly reduce their wages bill, giving  PSG leeway to offer Mbappé an attractive pay rise if he agrees to commit. Whether Mbappé stays or not, it is looking likely that Icardi will be moving on at the end of the season...