Real Madrid - Barcelona: what are their next matches and how many points are left?
With the second LaLiga Clásico out of the way, we can now consider which if the two giants has the easiest run-in with the title still up for grabs.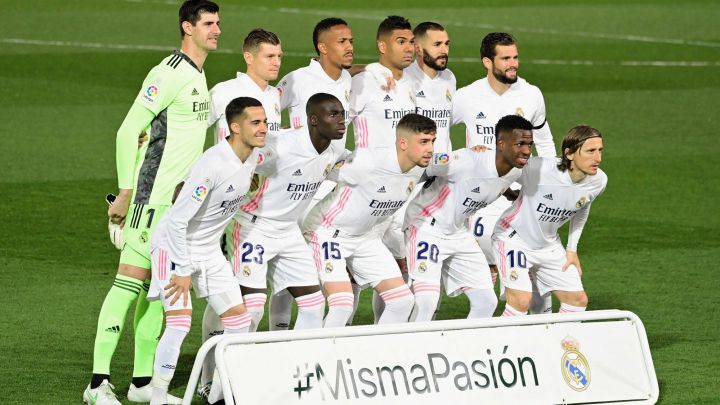 Real Madrid overcame their eternal rivals Barcelona at the Alfredo di Stefano on Saturday night, with sumptuous goal from Karim Benzema and a double deflected free-kick from Toni Kroos doing the damage. The win takes Los Blancos above Barça in the race for LaLiga so we consider both teams' fixtures for the remainder of the season.
Real Madrid, Barça, Atlético: LaLiga run-in
Although the 2-1 home win puts Madrid top of the table, neighbours Atlético have the chance to go back above them when they play Real Betis on Sunday.
Whatever happens there, however, we've got a three-way battle on our hands, with Barça and Atleti still to meet at the Camp Nou.
Real Madrid: remaining LaLiga fixtures
Getafe (A)
Cádiz (A)
Real Betis (H)
Osasuna (H)
Sevilla (H)
Granada (A)
Athletic Club (A)
Villarreal (H)
Barcelona: remaining LaLiga fixtures
Getafe (H)
Villarreal (A)
Granada (H)
Valencia (A)
Atlético Madrid (H)
Levante (A)
Celta Vigo (H)
Eibar (A)
Atlético Madrid: remaining LaLiga fixtures
Real Betis (A)
Eibar (H)
Huesca (H)
Athletic Club (A)
Elche (A)
Barcelona (A)
Real Sociedad (H)
Osasuna (H)
Valladolid (A)