Weston McKennie scores after facing fine for covid-19 breach
The United States international came in as a substitute and scored a goal in Juventus 3-1 victory at home against Genoa in the Serie A.
Juventus defeated Genoa 3-1 in matchday 30 of the Serie A on Sunday. Dejan Kulusevski, Álvaro Morata and Weston McKennies scored for the home side and this was the first goal for the United States international after being fined and punished for covid-19 breach after hosting a party a week ago.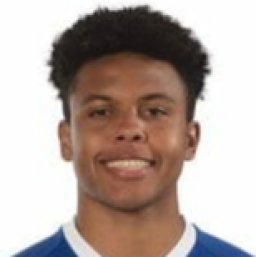 McKennie was not included in the roster that drew 2-2- against Torino because he was punished by Juventus for matchday 29, but returned mid-week in the 'Old Lady's' 2-1 victory coming in as a substitute in the second half. This weekend he came in during the second half replacing Kulusevski in the 68th minute and made a quick impact.
His fifth goal in the Serie A
Within two minutes of coming on, the 22-year-old American evaded the offside trap and raced onto a fine through ball, before calmly finishing from close range to find the back of the net and beat Perin. This is his 5th goal in the Serie A in 26 appearances and he has a total of 6 across all competitions in his first year at Juventus.
With his goal against Genoa, Weston McKennie equaled the career total of all United States international who played in the Serie A during an entire season. Michael Bradley (Chievo and Roma) scored 4 goals and Alexi Lalas (Padova) 2 during their time in Italy.