Lusail will be the last World Cup stadium to be inaugurated
Al Thumama, Al Bayt and Ras Abu Aboud are all expected to be inaugurated in 2021 with the 80,000 capacity Lusail set to be the final stadium to be unveiled.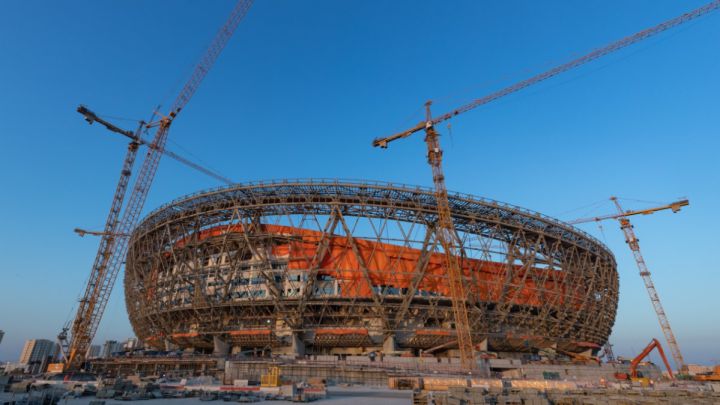 The Qatar 2022 World Cup steering group, The Supreme Committes for Delivery and Legacy have earmarked 2022 as the projected inauguration for the Lusail stadium with three grounds: Al Thumama, Al Bayt and Ras Abu Aboud set to be operative later in 2021.
The 80,000 capacity Lusail stadium will host 10 matches during the 2022 World Cup and will be the venue for the final game which is set to be staged on 18 December (2022).
Lusail's stadium will be the largest venue at Qatar 2022 and is located some 20 km from the centre of the city of Doha. One of the driving forces in all aspects of Qatar 2022 creativity is the desire to blend in pieces of art from both the the Arab and Islamic world and this will be apparent in the design of the Lusail stadium. The ground is located in the centre the modern city of Lusail a new modern city which is undergoing its own construction process.
At present, all concrete and steel work is completed with the installation of the roof having being finished recently. The installation of glass facades in the rooms and suites of the VIP area in addition to the installation of the internal stadium cooling system have also been terminated.