SERIE A
"Cristiano poor gesture: nervous or looking to leave?"
The Italian press picked up on the attitude of the Portuguese star, who threw his Juventus shirt to the ground after the final whistle against Genoa: "Little respect for something sacred."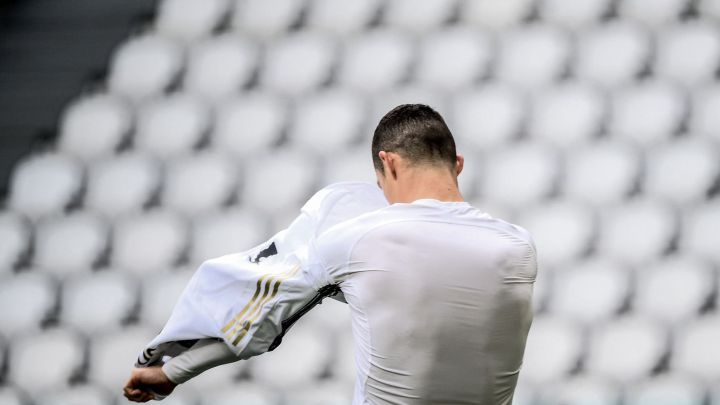 All eyes in Italian football were on Cristiano Ronaldo on Monday morning after his furious reaction following Juventus' 3-1 win over Genoa.
At the end of the match, the Portuguese superstar left the pitch visibly angry and threw his Bianconeri shirt to the ground, one that was grabbed by a ball boy shortly after. Ronaldo had gone another 90 minutes without getting on the scoresheet - to add to the 32 he has in all competitions this season - and appeared somewhat agitated throughout.
Ronaldo's gesture of discontent
"It was a bad gesture. Little respect for a sacred object," headlined the front page of Quotidiano Sportivo, which questioned what was behind the attitude of the Portuguese forward, who has publicly shown his frustration in two consecutive matches: "Is it nervousness or a desire to leave?" the media outlet asks.
"No goals and nervous," noted Corriere dello Sport, who used the words of Cristiano's teammate Bentancur to try to explain or justify the Portuguese's attitude: "This is his mentality, this is why he has become the best player in the world."
La Gazzetta dello Sport reflected on further reactions from the former Real Madrid star after the Genoa match. "Cristiano punched the wall, took a quick shower and left without speaking to anyone," the paper said.
There is a strong feeling, especially after reports that Ronaldo is keen for a return to Los Blancos, that these recent actions are all related to his need to leave Italy. Juventus are said to be willing to let him go for 25 million euros.