Terzic: Haaland unaffected by Real Madrid, Barcelona rumours
Edin Terzic has ruled Jadon Sancho out of facing Manchester City but is convinced Erling Haaland remains focused despite a mini-drought.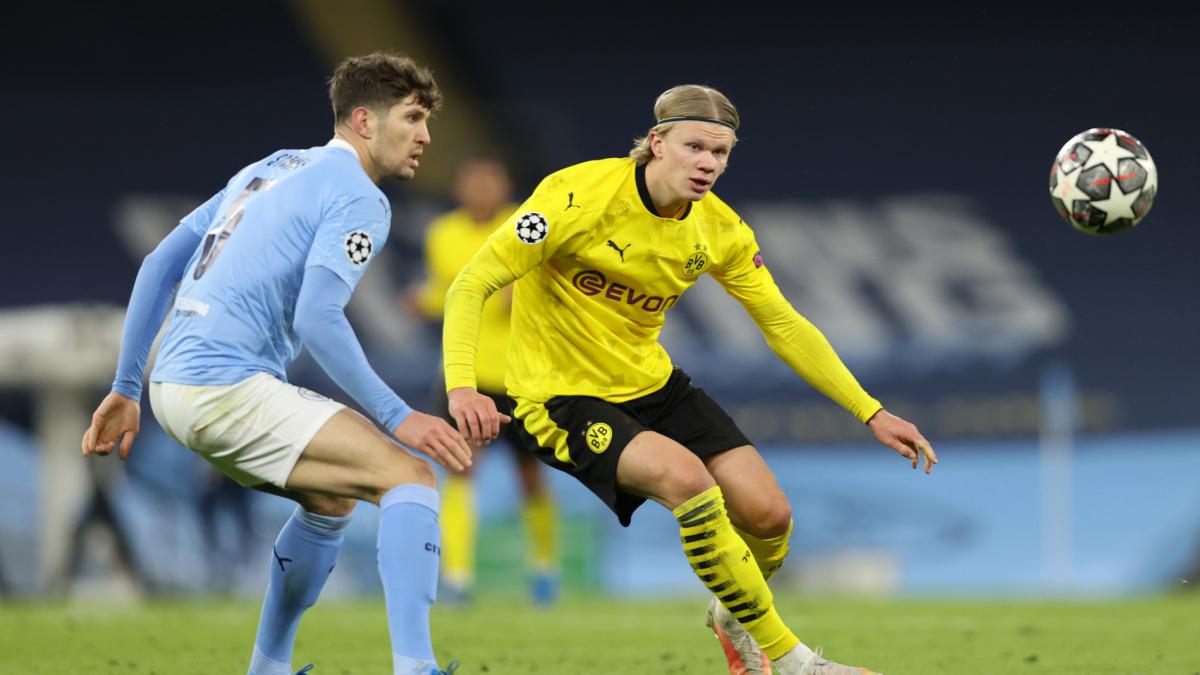 Erling Haaland has not been impacted by the transfer rumours amid Borussia Dortmund's Champions League quarter-final with Manchester City, according to Edin Terzic, who also ruled Jadon Sancho out of Wednesday's second leg.
Dortmund host City having lost 2-1 in Manchester last week and the omens are not bad for BVB, as in the Champions League the team that won the first leg 2-1 at home has been eliminated more often (15) than they have progressed (12).
Terzic's side will also be confident that Haaland will not have such a quiet evening in front of goal again, as he only managed one shot in Manchester – it was a wonderful opportunity as well with an xG value of 0.4, meaning the average player would be expected to take it 40 per cent of the time.
By Haaland's standards – he has nine open-play Champions League goals from an xG value of just 5.7 in 2020-21 – it was a brilliant chance to hammer home why he has received so much praise and attention this season, although he did manage the assist for Marco Reus' goal at the Etihad Stadium.
Some of that attention has developed into incessant transfer speculation, with his agent Mino Raiola spending part of the recent international break talking to potential suitors.
City, whom his dad Alf-Inge played for, have been suggested as being among those keen and Terzic is convinced all the chatter has not impacted him, despite Haaland being without a goal for club or country since March 20.
Terzic: "It's not my job to put a price tag on him"
"I didn't notice anything and it wasn't even an issue for us," Terzic said of the rumours during the international break.
"He was very happy to come back from the national team. He was happy to see all the faces and they were happy to see him.
"He did very well last time [against City]. He is known for making good runs from deep, but he also gave us a few seconds of possession. He often secured the ball well; he is a very important part of our team."
Terzic – who is only in charge until the end of the season when Marco Rose will take over – was not about to get drawn into the debate around Haaland's future by putting a valuation on him, however.
"As a coach, I have to get the best out of him, that's my job. It's not my job to put a price tag on him," he said. "I have to get the best out of the team and want to advance to the next round."
Just as he missed the first leg, Sancho will also be unavailable against his former team on Wednesday – and he could yet be joined by others in missing out.
"We have a few ailing players where we have to wait and see," Terzic added. "Mats Hummels and Marco Reus had to be replaced last time. It won't be enough [time] for Jadon, otherwise we'll have to see."