"MLS is more popular than the Liga MX" - Alan Pulido
The Mexican international is entering his second year in Major League Soccer and he believes that this league has surpassed in popularity the Liga MX.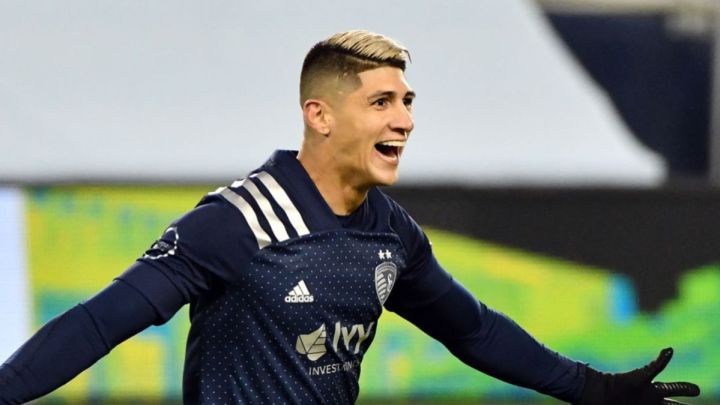 Alan Pulido had a breakout season in his first year in Major League Soccer scoring 11 goals, and providing six assists in 12 appearances. Unfortunately for the Mexican international injuries prevented him from making a bigger impact for Sporting Kansas City, but he is hoping that the goals will continue to flow for him at the start of the 2021 MLS regular season.
9

Alan Pulido left a mark in Liga MX with Chivas between 2016 to 2019. The 30-year-old won the Liga MX title (2017), the Copa MX (2017) and the CONCACAF Champions League with Guadalajara in 2018. He was also the top scorer in the 2014 Copa MX and won the Golden Boot with Chivas in the 2019 Apertura tournament.
MLS is more popular
Now that he has experienced both leagues, Pulido believes that Major League Soccer is more popular around the world than the Liga MX. Sporting Kansas City will make their 2021 MLS regular season debut against NY Red Bulls in New York and Alan Pulido talked about the difference between both leagues.
"I think that in Mexico they despise everything, including MLS. Now that I am here I see that this league has grown so much. In the past players who were about to retire came to MLS, but now the tide has changed. I still think that Liga MX is a little bit better, but MLS is growing every year and they will be equally competitive soon. One thing I would say is that MLS is more popular than the Liga MX," said Pulido.
He also talked about the partnership between Major League Soccer and the Mexican league: "I think it is a good thing and it would improve both leagues. If they could merge then it would be one of the most exciting leagues in the world."