Red Sox make MLB history, White Sox's Rodon tosses second no-hitter of 2021 season
In a midweek doubleheader, the in-form Boston Red Sox swept the Minnesota Twins 3-2 and 7-1, extending their winning streak to nine games.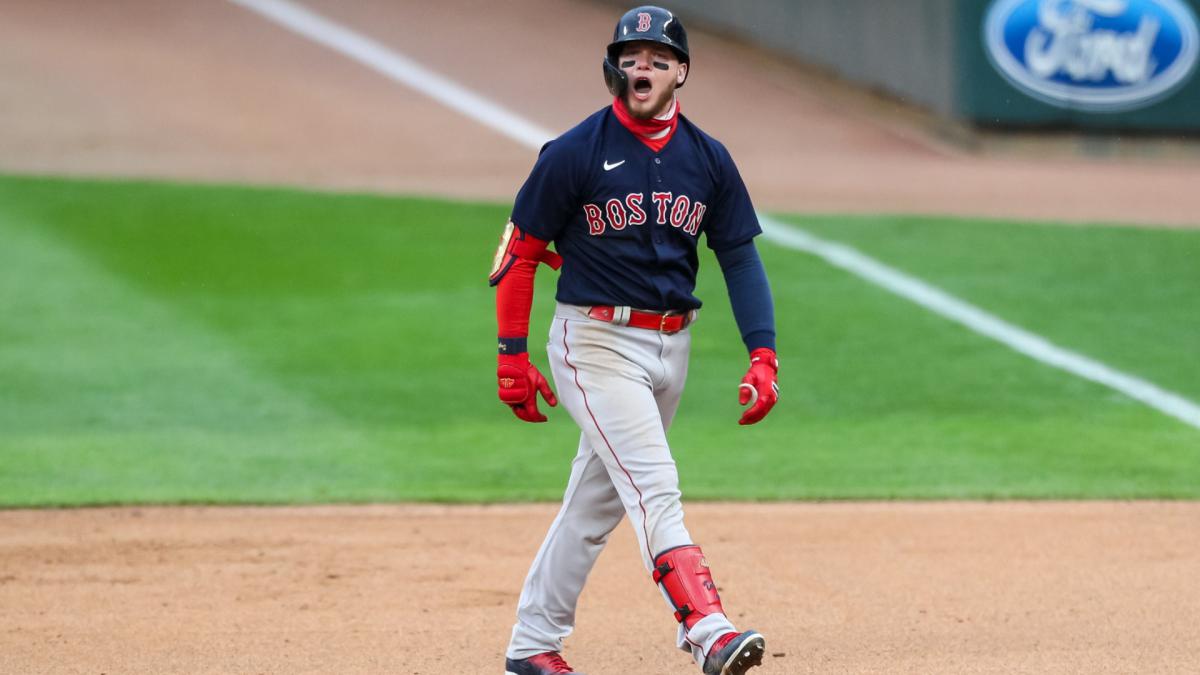 The red-hot Boston Red Sox made history in MLB after extending their winning streak to nine games on Wednesday. In a midweek doubleheader, the Red Sox swept the Minnesota Twins 3-2 and 7-1 as they became the first team in history to start a season with a three-game losing streak and then immediately win nine in succession.
No stopping the Red Sox
After tallying two hits in game one and making a diving catch to thwart the Twins, Boston outfielder Alex Verdugo fuelled the Red Sox with three hits – including a solo homer in the seventh inning – in the second encounter. The Red Sox (9-3) are the only team in the American League (AL) East to own a winning record this season.
"We did a good job," said manager Alex Cora, who returned to Boston this season after leaving the Red Sox amid the sign-stealing scandal, having guided the franchise to World Series glory in 2018. "Overall, a great day for the Red Sox. That's a good baseball team and to win both games, win the series, it makes it special. We know we have a good baseball team and we have to keep working on it, and we have to keep getting better. But days like today, they're very gratifying."
Rodon on a roll
Carlos Rodon threw a no-hitter for the Chicago White Sox, just missing out on a rare perfect game in an 8-0 rout of the Cleveland Indians. Rodon retired the first 25 batters he faced, leaving him two outs away from what would have been the 24th perfect game in MLB history. But Rodon lost out on joining that exclusive group when a two-strike pitch hit Roberto Pérez in the foot. Rodon, though, still managed to secure the 20th no-hitter in White Sox history and the second in MLB this season. According to Stats Perform, Rodon (two wins and two hits allowed) is the first pitcher in AL history to win his first two starts of a season while allowing no more than two hits.
Corbin Burnes of the Milwaukee Brewers became the first pitcher since 1906 to have 30 strikeouts and 0 walks in his first three starts of a season. He struck out 10 in six dominant innings as the Brewers shut out the Chicago Cubs 7-0.
The Toronto Blue Jays edged the New York Yankees 5-4 thanks to Bo Bichette and his walk-off homer. Bichette finished with two home runs as the Blue Jays clinched their series with the Yankees. The 23-year-old tied Hall of Famer Joe DiMaggio for the most multi-extra-base hit games (14) in his first 87 MLB appearances. Bichette's single in the opening inning also extended his hitting streak to 11 games, matching a career high.
Cubs crumble in toothless display
After being blanked by the Brewers, the Cubs are now hitting .163 for the season. Per Stats Perform, it is the second-lowest average by any team through 12 games in the modern era, behind only the 2003 Tigers (.159)
Mercedes' monster moon shot
White Sox rookie designated hitter Yermin Mercedes delivered a 431-foot bomb against Cleveland. He launched a three-run homer off Zach Plesac during a six-run opening inning.
Wednesday's results
Toronto Blue Jays 5-4 New York Yankees
Washington Nationals 6-0 St Louis Cardinals
Milwaukee Brewers 7-0 Chicago Cubs
Kansas City Royals 6-1 Los Angeles Angels
Boston Red Sox 3-2 Minnesota Twins
Boston Red Sox 7-1 Minnesota Twins
San Francisco Giants 3-0 Cincinnati Reds
Pittsburgh Pirates 5-1 San Diego Padres
Detroit Tigers 6-4 Houston Astros
New York Mets 5-1 Philadelphia Phillies
Texas Rangers 5-1 Tampa Bay Rays
Miami Marlins 6-5 Atlanta Braves
Chicago White Sox 8-0 Cleveland Indians
Los Angeles Dodgers 4-2 Colorado Rockies
Seattle Mariners-Baltimore Orioles (postponed)
Blue Jays at Royals
The Blue Jays (6-6) will hit the road on Thursday for the opening game of their series against AL Central leaders the Royals (6-4).