When and where will the 2021 NFL Draft take place?
The NFL Draft will return with on site coverage of this years selection show. Many expect Clemson Tigers QB Trevor Lawrence will be the top pick.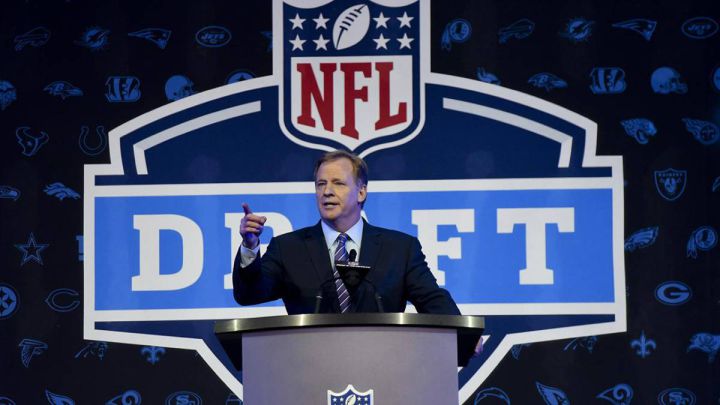 Football season may only last six months of the year, but for those of us who live, breathe and eat football the season lasts all year long. And for people like us, the NFL Draft is like Christmas in July. A mirage in the middle of the offseason desert that rekindles our interest and our hopes of a brighter future for our favorite National Football League teams.
The NFL Draft will be on location, with a limited few draft hopefuls invited
While last years most polarizing college football stars had to sit by their phones from home, awaiting a call from one of the 32 front offices, NFL fans anxiously waited for Roger Goodell to announce the future fate of their favorite teams via video conference.
The 2020 draft was broadcast remotely with the headquarters staged in the commissioners basement. Like the rest of us who were forced talk to our friends and family via Zoom or FaceTime due to the COVID-19 outbreak, the selection show was held over video conference while "The Duke" announced the picks from his basement.
The 86th edition of the NFL draft be held in Cleveland, Ohio and will start on the 29th of April, and will end on May 1st. There is a brand new facility that broke ground earlier this month right next to the Brown stadium will serve as the central hub of the draft.
Cleveland's draft hub will open to a limited amount of fans
A select few will be present as they count down the seconds until their name is called by the commish. Media and fans will be allowed on the premises in a limited capacity, and around the various venues holding draft related events around the Cleveland area.
The Jacksonville Jaguars have the first pick of the draft. This will be the first time in their 27 year history that they have the top pick and many believe Clemson's Trevor Lawrence will be the Jags selection to open the 2021 selection show. The Super Bowl champion Tampa Bay Buccaneers will finished the first round with the 32nd pick, as well as the 259th pick better know as "Mr. Irrelavent"
LIve coverage begins the 29th of April
Live coverage will be held on ESPN, and the NFL Network starting at 8 pm ET on Thursday April 29th. You can also follow all of the pick-by-pick updates on As English.