NFL Draft 2021 top prospects: the 10 best players
Described as the "best quarter back in years", Clemson sensation Trevor Lawrence leads the list of the top 10 prospects in the 2021 NFL Draft.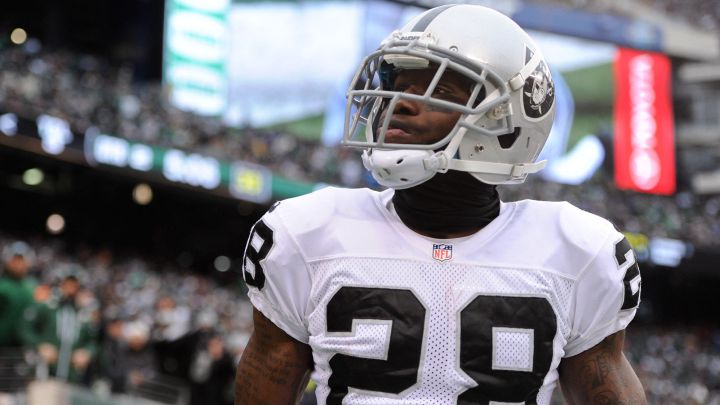 With the 2021 Draft less than two weeks away, we take a look at some of the top prospects who could light up the NFL in their rookie year.
The draft takes place in Cleveland from 29 April until 1 May, with the Jackson Jaguars having the first pick, followed by the New York Jets, the San Francisco 49ers, the Atlanta Falcons and Cincinnati Bengals.
There is a whole host of young talent on the board this year, but we've tried to narrow it down to the best ten. And there is no debate about the talented quarter-back leading the pack, who is almost definitely going to be snapped up by the Jaguars.
1. Trevor Lawrence, QB, Clemson (6'6" / 220lb)
Jacksonville has been in the top 10 of the first round 19 times, but this will be the first time it will have no.1 pick, which it is expected to use to draft in Clemson's star quarter-back, Trevor Lawrence, who is both number one rank in his position and number one prospect rank.
Many pundits expect him to be a top-five quarterback in the NFL in his first three to four seasons, while Sports Illustrated has hailed him as "the best quarter-back in years". Lawrence recorded one of the most celebrated careers by a quarterback in college football history from 2018-20, leading Clemson to a national championship as a freshman in 2018.
2. Zach Wilson, QB, BYU (6'3" / 210lb)
The second highest-ranked quarterback behind Lawrence, Zach Wilson who looks set to be snapped up by second-pickers the New York Jets. Accurate, athletic and with strong leadership skills, the BYU QB is real talent in the making. "I think the best QB in this draft when it's all said and done is going to be Zach Wilson," said former Packers Super Bowl winner James Jones, who is tipping him to be hotter prospect than Lawrence.
3. Penei Sewell, OL, Oregon (6'6", 330lb)
The Western Samoan-born offensive lineman is ranked number one in his position and is known for his footwork, agility, and movement skills. "I would describe my style of play to be both athletic and powerful," says Sewell, who is taking advantage of his dexterity to train at right tackle as well as left tackle, as he looks to prep for any switch that may come in his pro career.
4. Justin Fields, QB, Ohio State (6'3", 228lb)
Currently ranked third in the QB position behind Lawrence and Wilson, Fields has won several Big Ten Conference awards and was a finalist for the Heisman Trophy in 2019. In just two years at Ohio State, he led the Buckeyes to a 20-2 record, throwing 67 touchdowns to just nine interceptions and ran for another 19 touchdowns.
5. Ja'Marr Chase, WR, LSU (6'1", 200lb)
Number-one ranked wide receiver, Ja'Marr Chase caught 84 passes for 1,780 yards and 20 TDs as a junior and won the Fred Biletnikoff Award in 2019 for the top receiver in college football, becoming the second winner in LSU history. "Some players lost steam after opting out of college in 2020, but not Chase. The consensus No. 1 in a very good receiver class," says Ian Rapoport.
6. Kyle Pitts, TE, Florida (6'6" / 240lb)
Number-one ranked tight-end Kyle Pitts was a John Mackey Award winner in 2020. With great hands and steady feet, Pitts is capable of beating anyone and looks set to be a nightmare for NFL defenses this season. Clocking up 770 receiving yards and 12 touchdowns in eight games this past season, the Florida TE is built like a tight end but runs like a receiver.
7, DeVonta Smith, WR, Alabama (6'1" / 175lb)
Heisman Trophy winner Devonta Smith has been hailed as one of the most productive wide receivers ever seen in college football. With great hands and incredible speed, Smith is a quarter-back's dream, helping to open up the play at every turn. Smith has been criticized about his small stature but he recently had a message for his doubters. "If somebody says that, I'm just gonna look at them and laugh. I mean, it is what it is. At the end of the day, I know that when I get on the field and line up, I'll do what I've gotta do," he told Bleacher Report.
8. Micah Parsons, LB, Penn State (6'3" / 244lb)
Micah Parsons collected several accolades and honors in his sophomore year in 2019, including being named a consensus All-American. He opted out of the 2020 college football season but that won't stop him from being among the top picks in this year's draft. "I just feel I'm the most versatile player in this class. I can play middle linebacker, I can play outside and I can pass rush. There's no place I can't play and utilize my skills," Parsons told Sports Illustrated recently, adding that his "versatility is going to come in handy" for the whichever team chooses to draft him.
9. Jaylen Waddle Junior, WR, Alabama (5'10" / 182lb)
)Possessing a unique and diverse skillset, Waddle is a top-class returner with incredible speed and a great understanding on how to attack defenses in a dynamic number of ways. A versatile player, Waddle is a wideout that can be placed in multiple alignments, be it the slot, on the outside, or even in the backfield.
Jaylen Waddle averaged 9.8 yards AFTER the catch in his career at Alabama.

Highest among all power five WRs with 100+ catches since 2014. pic.twitter.com/eEpvXoye2K

— PFF Draft (@PFF_College) April 13, 2021
10. Trey Lance, QB, North Dakota State (6'4", 226lb)
In 2019, Lance won the Walter Payton Award and Jerry Rice Award and was named the Most Outstanding Player of the 2020 NCAA Division. He only played one game last season, but in 2018 Lance completed 66.9 percent of his passes for 2,786 yards and 28 touchdowns and also rushed 169 times for 1,100 yards and 14 scores. He also set the FCS record for most passing attempts — 287 — in a season without an interception.